As part of Monday's Crested Butte Mountain Resort presentation to the Crested Butte Town Council on its proposed ski area expansion, professional bus driver and town councilman Jim Schmidt steered the discussion to affordable housing and CBMR's role with that issue in the valley.
I was heartened to hear CBMR president Ethan Mueller respond by saying he wanted the ski company "to be at the table and address this countywide problem."
Two things strike me as true. CBMR should certainly be at the table participating in affordable housing discussions and eventually solutions—and it is indeed a countywide issue.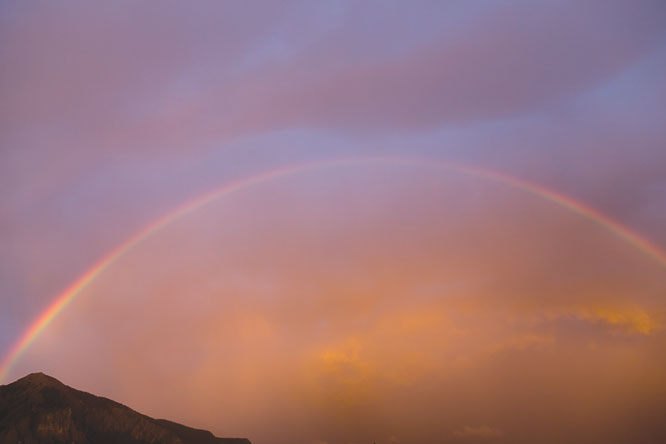 Being the largest seasonal employer at this end of the valley means the resort needs a lot of workers, especially in the winter, and many of them don't live here year-round. So they do indeed have responsibility in that realm.
CBMR literally recruits people specifically to work the winter lifts, parking lots or the back-of-the-house jobs, and they need places to stay for five months. What once worked like a seasonal dorm, Marcellina Apartments, is no longer an option after a water issue and consequent higher-end remodel that will result in a few deed-restricted units, but not nearly the same number of affordable beds.
The ski company, like private business in general, needs to be part of the bigger picture equation. And while Mueller told the council that while they have no specific solution to announce at the moment, they are actively involved in working toward some solutions with other entities in the valley. As we saw this past summer when a popular mountain restaurant didn't open for dinner because of an employee shortage, it is in the best interests of private business to have low- and medium-wage earners living close by. That is why affordable housing isn't just a government issue.
The other part of Mueller's statement that rang true is that the issue is indeed countywide. Too many people think it is solely a town of Crested Butte matter since that is where so many people want to live. But given the loss of old mining shacks and the huge rise in property values in town, that won't happen for everyone.
The candidates running for Crested Butte Town Council share their thoughts on affordable housing on page 8 and most feel the issue needs to be addressed by more than just the Crested Butte town government. I found it interesting too that four of the six candidates have short-term-rented their houses but all understand the need to keep people living near their jobs.
And I will again give big kudos to the town of Crested Butte for already substantially addressing the issue, despite some carping by those getting squeezed in the affordable housing crunch. The town has done a more than admirable job addressing the issue on its own and in conjunction with the county for many years. Most recently there's the Anthracite Place project going up at the entrance to town. Two town blocks are getting prepped with streets and alleys to strictly accommodate workforce housing. Accessory dwelling units are deed restricted for locals living and working in the valley. Two mobile home parks house families and longtime residents in town. Oh, and by the way, if you want housing to be truly affordable, modular and mobile seem a most obvious choice.
The next part of the equation is to expand the mental idea of community. While I understand and support the need for local workers to live in the place they work and contribute to, it still irks me when people express an entitlement to live in town. Too many seem to abhor the idea of living in Mt. Crested Butte, Riverbend, Crested Butte South or Gunnison. But not everyone "deserves" to live in the town limits. With expanded bus service and cheaper land values, it ultimately makes more sense for some affordable units to be built around the valley outside of Crested Butte. Both deed restricted and free market local units are likely to expand past the ten blocks surrounding Elk Avenue. Some already see Gunnison as being a legit place for people who work in Crested Butte to live. In other words, the "community" is expanding.
And that's all right. While no one wants to see the town become a second-home zombie zone, there is simply not enough room or financial wherewithal for everyone who wants to live in town to have a house there. The free market is making that really difficult and like it or not, the free market actually impacts Crested Butte. It is important to have places in and near town for teachers and waiters and plow drivers to live. But given economic realities and amenities such as free bus service, not everything will end up in Crested Butte. The vision of neighborhood and community is growing.
It's sort of always been that way but not to this extent. Many people have moved out of town when they grew tired of roommates or wanted to start a family. It's always been more affordable in other places. It's just going off the charts these days. Many working families already live in places like Riverbend, Meridian Lake and Crested Butte South, and they like their homes and consider themselves to be Buttians.
Ethan summed it up with the council saying all the entities in the valley impacted by the affordable housing issue need to "collaborate and coordinate" to make headway. The equation is complex and the answer will always change as more people relocate to the valley. There is no single solution. But it is positive that both private businesses and government entities are focused on the issue.
As this place changes more and more as a resort community, people need to see beyond just the Crested Butte grid when they think of community. That's just the reality and that reality needs collaboration and coordination.
—Mark Reaman