Choice Pass and avy awareness
The Colorado Avalanche Information Center is hosting a free avalanche awareness presentation for Choice Pass students and their families. It will be on Sunday, December 13 at the Mountaineer Square conference room. Free pizza at 4:15, presentation from 4:30-5:30 and then a prize giveaway from the Alpineer and The Hammer.
Holiday Fest at the Trailhead 
On Sunday, December 13 from 10 a.m. – 2 p.m. there will be a Holiday Festival at The Trailhead Children's Museum. $5 admission for children. Holiday activities, Paint Your Own Pottery, Stories with Santa, Story of Hanukkah, etc.
Fundraiser for African dance teacher's home village
A fundraiser is being held December 19 in the Pump Room in Crested Butte from 5 to 8 p.m. to benefit the village of African dance and drumming teacher Fara Tolno. Tolno is the founder of the Kissidugu Foundation. May Beth Fleming and Laine Ludwig are taking a trip to Guinea, West Africa in the beginning of January. They are also fundraising to bring water filters, natural medicine, and solar lights to distribute within the communities they visit! A fundraiser consisting of a presentation on the foundation and the trip, drum class, dance and song class will be followed by food from Mountain Oven and local art sales.

Paint Your Own Pottery: Christmas Décor & Holiday Gifts
Join the Gunnison Arts Center Saturday, December 12 from noon to 4 p.m. in the Clay Studio for open Paint Your Own Pottery. Paint a beautiful piece for Christmas or that perfect holiday gift. With the studio's great selection of bisque-ware items to choose from you are sure to find something festive. Prices vary. There's no sitting fee and all supplies and instruction are included in the price. Please allow one week for your piece to be kiln-fired and ready for pick-up. The studio can ship finished pieces for an additional charge.  For more information please call (970) 641-4029.
Seats open on Mountain Roots board of directors
Mountain Roots has three seats opening on the board of directors, one for a Gunnison resident and two for a Crested Butte or Almont resident. Appointments begin January 1. Mountain Roots is a food systems initiative linking environmental stewardship, economic development, education, and community health to create a more sustainable community in Gunnison Valley. The organization runs the Farm to School program for the school district, models and teaches sustainable agriculture through a network of urban, youth, and community gardens and a new community farm, and builds food security and economic development through access strategies, education, and outreach targeted to meet the needs of low-income, Latino, and senior residents. For more details please contact director Holly Conn, (970) 417-7848 or go to director@mountainrootsfoodproject.org.
Birthdays:
December 10- Butch Hegeman, Andy Shepard, Randy Garcia, John Hess, Roy Huffstetler, Ashleigh Cahir, Jared Tisdale, Mikayla Molitor
December 11- Mary Whitson, Jessica Frame, Susan Napier
December 12- Susan Rinaldi, Wouter van Tiel, Jack Schubert, Matt Cahir
December 13- Martina Walton
December 14- Adrienne Marziano, Eric Peterson, Roger Sherman, Barb Hamblett, Lou Beckman, Dave Holt, Beth Crawford
December 15- Dillan Hickey, Joel Vosburg, Hans Christensen, Olivia Ostlund, Rebecca Raygor, Zac Lauerman
December 16- Gary Reitze, Wythina Smith, Mike Weil, Matt Hogan, Siri Jennison
Cameos: what does Hanukkah mean to you?

Celebration!  A gathering of people in a fun environment.
Morgan Patterson

Pleasing my mother by upholding the tradition.
Joshua Futterman

Hosting the party of the year!
Megan Collins

Feast and battle dreidel.
Allison Rigsby

8 days of lights and Adam Sandler.
Heather Roberts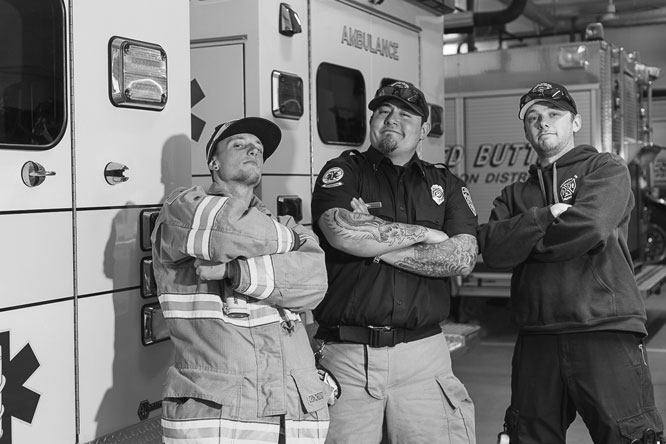 HONORABLE MENTIONS:  Melvin Seyfried, Rob Weisbaum, and Matt Depan were awarded firefighter of the year, district person of the year, and EMT of the year respectively at the Crested Butte Fire Protection District banquet on Saturday, December 5.  photo by Lydia Stern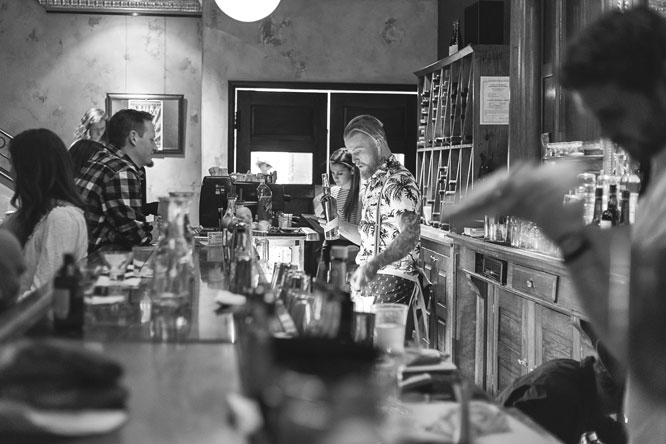 NEW BUSINESS:  LoCo is the latest creation of award-winning chef Kate Ladoulis and master cocktail craftsman Kyle Anderson. The menu features the best of Colorado: serving Colorado spirits exclusively, and sourcing seasonal food from throughout the state. photo by Lydia Stern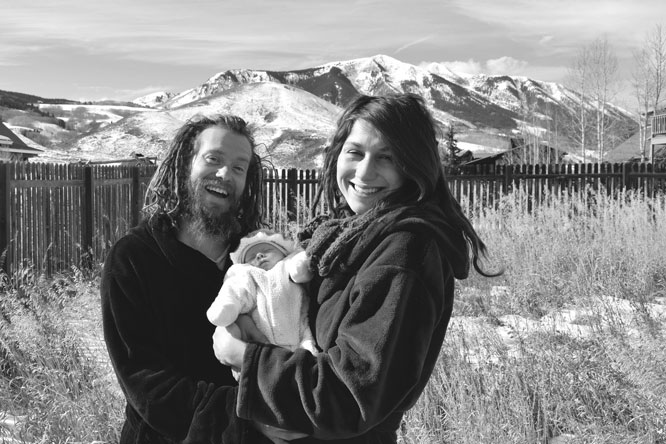 IT'S A GIRL:  Jasper Jolene Ksenia Stiles was born to Randy Stiles and Sofie Kovalenko on November 3 at 6:04 a.m. weighing 5 lbs. 14 oz. and measuring 19.5 inches.  courtesy photo