Vinotok begins Sunday
Vinotok begins this week with the Celebration of the Harvest Mother on Sunday, September 18 at the Crested Butte Farmers Market. If you wish to make a head wreath ahead of time, come to the Farmers Market early at 10 a.m. to participate in the head wreath making station at the Renaissance Booth where Vinotok members will also be offering body art. Join this year's Harvest Mother Arielle Watkins for the start of Crested Butte's unique fall festival.
Forbes Magazine "Best on Earth" co-founder to speak in Gunnison Friday
Forbes Magazine named Proximity Space in Montrose "Best CoWorking Space on Earth," and its co-founder, Dennis Lankes, will speak in Gunnison on Friday, September 16. Lankes will deliver the keynote address at "The Topnotch Nonprofit" conference in the Student Center on the Western State Colorado University campus at 9 a.m. Friday. The title of his presentation is "Creativity, Collaboration & Community: Keys to the 21st Century." The general public may attend Lankes' keynote for only $5 by coming to the registration door at the ballroom in the University Center on Western's campus the morning of the institute. Call Maryo Ewell, (970) 641-3570 or email maryo@cfgv.org for additional information.
Monthly Film at the Gunnison Arts Center: How to Let Go Of the World and Love All the Things Climate Can't Change
Kick off the sixth annual Crested Butte Film Festival with a peek at one its most powerful, transformative films on Saturday, September 17 at the Gunnison Arts Center. Directed by Josh Fox (Gasland and Gasland 2) How To Let Go Of The World follows the director as he delves into a world of activists who are working to turn back the specter of climate change. In this surprisingly upbeat documentary, Fox goes beyond the primacy of the issue to uncover nothing less than the indestructible essence of the human condition: the will to live and be alive—whatever the circumstances. Doors open at 6:30, and the movie will begin at 7 p.m. Admission is $10.
Get your financial house in order at Old Rock
Right in time to get your financial matters in order before the end of the year, your library will be offering a five-part basic financial educational series. It's all part of Gunnison County Library District being selected as one of only 13 prestigious Colorado libraries (out of 115) to implement a financial literacy initiative developed right here in Colorado. It's called Common Cents for Colorado. Beginning September 19 and continuing for five Mondays at 7 p.m. at the Crested Butte Library, there will be five one-hour classes on financial information. Attend these free and informative classes and you'll be on your way with clear direction for a successful financial future. You may sign up online on the website under events or call the library at (970) 349-6535.
Live and promote peace 
Join others at the Old Rock Library in Crested Butte at 7 p.m. on September 21 for a brief discussion about how to live and promote peace without leaving the valley—filled with useful information from Peace Museum Colorado's executive director Elise Popp.
Birthdays:
September 15- Meagan Baim, Ryan Boulding, Heidi Montag, Randy Helm, Lizzy Bernholtz, Steve Patrick, Brett Cram, Henrik Hudson, Anne Moore
September 16- Keith Frates, Martin Catmur, Scott Pfister, Kaitlin Councilman, Marilyn Mears, Ryan Oros, Don Smith, Michelle Cowell
September 17- John Featherman, Aidan Poswalk
September 18- Colleen Hannon, Tim Clark, Chris Gelroth, Phyllis Cowell, Greg Hunt
September 19- Kibber Crank, Gilly Cozadd
September 20- Walter Green, Kyrie Sharpe, Judd Parr, Holly Reycraft
September 21- Jerry Chiles, Lyn Ewert, Susie Sparks, Kerry Folger, Clara Schulte, Jack Hughes, Mickey Cook, Jill Cooper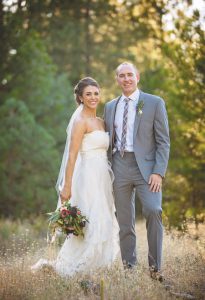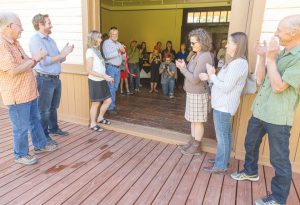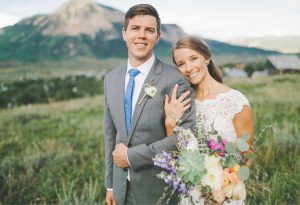 Cameo Question: What is your fall activity?