Oats and Corn!
You probably don't need to be reminded that Vinotok is peaking this weekend. The Community Feast on Elk Avenue is Friday and the trial of the Grump and his inevitable burning is Saturday. Stay warm and enjoy…
Take a hike! It's National Public Lands Day
September 24 is National Public Lands Day. There is no shortage of opportunity around here to get out on some public lands and celebrate. Plus the colors are going off so you have very little excuse to not take advantage of toasting your public lands on your public land. If you want to do it with friends, you can join the Gunnison Public Lands Initiative and High Country Conservation Advocates on a free, guided hike to Castle Creek. Meet at 8 a.m. at the Four-Way Stop in Crested Butte to carpool to the trailhead.
Fourth Annual Fall Studio Tour 
Local artist Carol Connor is hosting a studio tour on Sunday, September 25, from 11 a.m.-7 p.m. Come by to see Equine and Intuitive Abstract Art and to celebrate fall! The Blue Door Studio is near Jack's Cabin at 173 County Rd. 749, Almont. For questions or directions, call 970-641-3153.
CB original Hank Barlow to speak at the CB Museum.  
Former resident Hank Barlow will be speaking at the Crested Butte Mountain Heritage Museum on Monday, September 26 at 7:30. He published Aspen to Whitefish, A Skier's Guide to the Rockies in 1980 followed by a small book about Crested Butte called  Crested Butte, A Mecca of Adventure.  Hank's slideshow will mainly feature unknown biking trails in the French and Italian Alps. Hank is in the country because he is being inducted into the Mountain Bike Hall of Fame at the end of the month in Marin County. Come and enjoy stories of Hank's biking career here in Crested Butte and around the world.
The first candidate forum of the season…
On the political side of things, the Western Politics and Government Program will host a candidate forum for Gunnison County commissioner candidates on Wednesday, September 28 at 6 p.m. in the UC South Ballroom on the Western campus. And mark your calendars for the CB News candidate's forum that will be held Wednesday, October 19 at the CB Center for the Arts.
Stay ahead of flu season
There will be a public flu vaccine clinic on Tuesday, October 4 from 2 to 6 p.m. The clinic will take place at Gunnison County Public Health, which is located at 225 N. Pine Street in Gunnison. No appointment is needed. The clinic will accommodate ages 6 months and up. You can walk-in or drive-through for a vaccination is weather permitting. The cost is $25 per vaccine.
Adaptive Sports Center pass volunteer openings
The Adaptive Sports Center is accepting applications for pass volunteer positions for the 2016/2017 ski season. Go to www.adaptivesports.org/volunteer to apply. Applications are due October 1 and applicants will be notified of acceptance by October 15.
Birthdays:
September 22- Robin Brazell, Denis Hall, Emma White and Jessie White, Ryan Loflin
September 23- Max Cozadd, Chris Pogoloff, Dr. Dan, James Beltz, Taylor Tyzzer
September 24- Carla Fanciullo, Mary Swanwick, Mike Willingham, Chad Kaiser
September 25- Cal Fenerty, Deb Gier, Amy Williams
September 26- Diane Markowitz, Krista Hildebrandt, Alexey Paden
September 27- Vicky Glab, Scout Walton, Hayes Freeman
September 28- Jerry Jeff Gore, Christy Best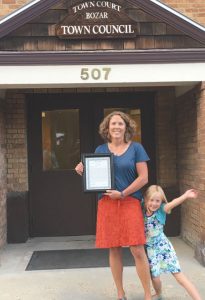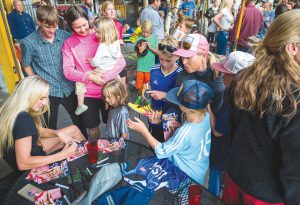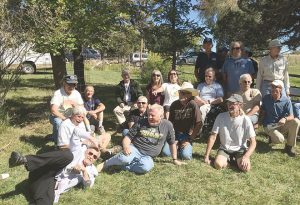 Cameo Question: What is the fall equinox to you?