Let's Make America Fat Again
The Fat Bike World Championships, or Fat Bike Worlds, are returning to Crested Butte January 26-29, 2017 and while organizers are sorting out the details, one thing is for sure, registration opens Friday, October 14. Check out www.cbchamber.com/events/fat-bike/ to register or for more information.
Annual Holiday Bazaar is on again this year
We received word from organizers Sherrie Vandervoort and Val Jacquith that the annual CB Holiday Bazaar will once again be held on Saturday, December 3 from 10-3 p.m. at the Parish Hall, located on 401 Sopris. As always there will be a wide assortment of handcrafted art, food and holiday treasures. For more information or an application, check out our website: www.cbholidaybazaar.com. We hope to see you at this classic and fun holiday event!
Western to host a dirtbag
Renowned dirtbag climber Luke Mehall will be giving a presentation at Western State Colorado University next week. Luke will speak on Tuesday, October 18 from 6:30 to 8:30 p.m. in the University Center North Ballroom. Luke's latest book is American Climber and he also has a short film entitled Last Thoughts on The Dirtbag.
Scary KBUT parade set for end of the month
Mark your calendars for the KBUT "Howl-O-Ween Fright Parade" on Halloween, Monday, October 31. Meet at 4:30 p.m. at First and Elk. Kids will parade down Elk Avenue and collect candy and treats. It all finishes at the Old Rock Library with hot drinks, snacks, and a surprise appearance from a very special surprise guest. There will be a costume contest, so come dressed your best! Businesses and homes on Elk Avenue are invited to hand out goodies to the kids. For more information, call 349-5225.
Ladies Spa Night at Gunnison Valley Health next Tuesday
Gunnison Valley Health will host the second annual Ladies Spa Night on Tuesday, October 18 from 5:30 to 8:30 p.m. at the South Lobby to the hospital at 711 North Taylor St. in Gunnison. The event will feature free spa services including massage, guided meditation, Reiki, passion query, healing touch, pet therapy, and more. There will be free mammograms for the uninsured courtesy of Tough Enough to Wear Pink. If you would like to schedule a mammogram, please call 642-4766 to reserve one of the 16 time slots available starting at 4 p.m. on October 18. For more information please call 642-8417.
Candidate's Forum scheduled for October 23
Interested voters can come to the Crested Butte Center for the Arts on Sunday, October 23, at 6 p.m. to ask questions of the four people running for county commissioner.The forum will be brodcast live on KBUT and will be moderated by Denis B. Hall with assistance from Chad Reich. Come meet your candidates.
Birthdays:
October 13- Kim Novak
October 14- Rich Esposito,Dorothy Lockwood, Lily Westbay, Susan Beltz
October 15- John Hopper, Eva Loflin, Laney Giannone, Ian Baird
October 16- Kiley Flint, Jen Hawley
October 17- Terri Parr
October 18- Ella Donovan, Jess Leonetti, Jim Starr, Layne Meredith Nelson
October 19- Andrea Schultz, Trevor Baim, Emma Coburn, Richard Melnick, David Hartman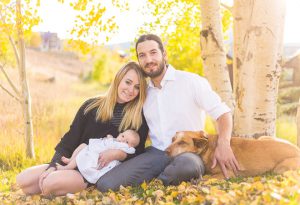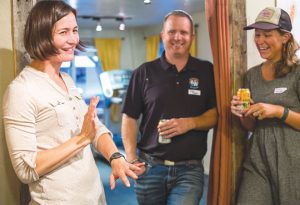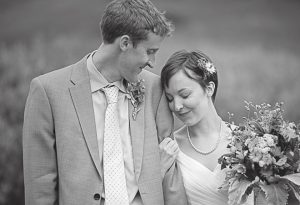 Cameo Question: How do you keep your home cozy?