CB EMS is 2016 Ambulance Service of the Year
Crested Butte's Fire Protection District ambulance division was awarded the Ambulance Service of the Year from the Emergency Medical Services Association of Colorado. The award will be given on Saturday morning during the Awards Ceremony at the 2016 Colorado State EMS Conference November 3-6.
The Dance Collective performance is this weekend
The Crested Butte Dance Collective will present its annual fall dance production, The Machine, directed by Adge Marz Lindsey, in two performances on November 5 at 4 and 8 p.m. at the Center for the Arts. This show is a journey that unravels the story of the human machine, from the ferocity of our emotional beings to the monotony of the mind. The Crested Butte Dance Collective will also host a silent auction during the fall show on November 5 at the Center for the Arts, to raise important funds to support the Dance Collective's ongoing community programs. The auction will be open for bidding starting at 3:30 p.m. on Saturday, will continue throughout both shows that day and will close at the end of the 8 p.m. show.
Headwaters Poetry Festival Reading Series
The Headwaters Poetry Festival and the Gunnison Arts Center present the next Reading Series event, with local writers Kelsey L. Bennett, Arvin Ramgoolam, and visiting poet Kierstin Bridger, celebrating the written and spoken word on Wednesday, November 8. Doors and bar will open at 6 p.m., and the readings will begin at 6:30 p.m. Tickets are $10 and $5 for students with ID. Buy tickets online at www.gunnisonartscenter.org, call 641-4029, or come by 102 S. Main St.
Save the Date
The Creative District will be hosting a Public Arts Policy meeting on Wednesday, November 16 at 6 p.m. at the Center for the Arts. All interested members of the public and creatives are encouraged to attend.
Lashes and stashes
Everyone is invited to the PTA Annual Fundraiser Gala: Lashes and Staches from 7:30 p.m. to midnight, Friday, November 11 at Bonez. Feel free to wear false eyelashes and/or mustaches! $50 per person in advance; $60 at the door. Snacks and refreshments included with admission. DJ Red will spin tunes; silent auction to benefit CBCS. Buy tickets and get more details at www.crestedbuttepta.org.
Motor Vehicle office closed in Crested Butte on 
Election Day
The Crested Butte Motor Vehicle branch office will be closed all day on Tuesday, November 8, 2016, Election Day, due to staff assisting with election duties. The office will reopen on Tuesday, November 15 at 9:30 a.m. For questions, please telephone the main motor vehicle office at 641-1602.
Sign up to sell your ski gear at the Snow Sports Swap
Have some old ski gear to sell? You can do so at the Snow Sports Swap on November 4 and 5. Register to sell your gear at crestedbuttesnowsports.org and then bring it to our Gunnison or Crested Butte drop-off locations on November 3. The Snow Sports Swap is for all snow sports, including hard and soft goods for Alpine, Snowboard, Backcountry, Nordic, and Skimo. Many local shops will also be part of the event selling their goods, too. For more information go to crestedbuttesnowsports.org.
Birthdays:
November 3- Susan Eskew, Ceil Murray, Cini Jackson
November 4- Keith Bauer, Cari Freeman, Torrey Carroll
November 5- Jean Keet
November 6- Lulu Nelson, Kami Garvey, Kris Murray, Doug Eagen
November 7- George Swigert, Tami Houston, Bob Gillie, Cassidy McDaniel, Alex Mundy
November 8- Hilary Mayes, Jen Greene, Rob Bowen
November 9- Judy Theis, Liam Mortell, Rob Wright, Gretchen Wasinger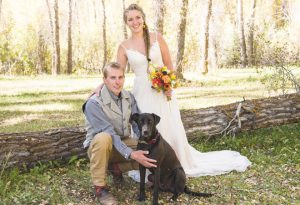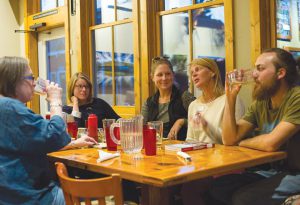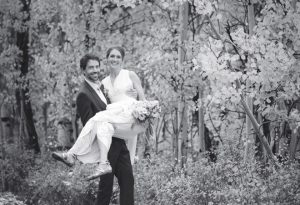 Cameo Question: What will you do with your extra hour on Daylight Savings?