Awareness Night/Beacon Brush Up
The Crested Butte Avalanche Center is hosting its' annual Avalanche Awareness Night presented by Kooler on Friday, December 2 at Mountaineer Square. Doors open at 5 p.m., show starts at 6 p.m. Presentations, libations, pizza and, of course, two raffles. $5 gets you in the door. The CBAC then teams up with Irwin Guides on Saturday, December 3 to host the Beacon Brush Up at the community school from 9 a.m.-3 p.m. There will be areas to practice beacon search and rescue scenarios; best of all it's free.
The annual CB Holiday Bazaar is this Saturday
Saturday is the first Saturday of December so it's time for the annual Crested Butte Holiday Bazaar. It will once again be held from 10 a.m. to 3 p.m. at the Queen of All Saints Parish Hall, located on 401 Sopris Ave on December 3. As always there will be a wide assortment of handcrafted art, food and holiday treasures. For more information check out the website: www.cbholidaybazaar.com. They will also be taking donations for St. Mary's Garage and Young at Heart.
"Bling is the Thing" Trunk Show Saturday
After shopping at the Holiday Bazaar, head over to the Bling is the Thing fashion trunk benefiting the Crested Butte Mountain Theatre on Saturday, December 3 from 1 to 6 p.m. Look good on the outside and feel good on the inside: Shop the latest holiday fashions from local businesses while enjoying complimentary hors d'oeuvre and a glass or two of wine or Champagne, or even a hot cup of cider. Tickets are available at www.cbmountaintheatre.org or by calling 349-0366.
Toy Drive through December 6
If you want to give as well as receive, a local toy drive is being held this week. Give your slightly used toys a new beginning and a good home, by donating them to Project Hope and the Dolphin House here in Gunnison Valley and other places in need. All age toys will be accepted but please drop off toys in good working condition only. There will be a donation box located in the hallway of the Alpineer/Bella Voi located at 419 6th Street from December 1 through December 6. Drop boxes will also be located at the Secret Stash and the Crested Butte South Sunset Hall during the same dates between 11 a.m. and 5 p.m. If you have any questions please call Lori Mason at (970) 275-0505 or Kyleena at 209-5159.
Santa Night at the Museum this Sunday
Join the community on Sunday, December 4 from 4-5:30 p.m. at the Crested Butte Mountain Heritage Museum for this season's first Santa sighting in town! Enjoy cocoa and crafts with family and friends. Check out their new exhibits with free admission to the Museum. Bring your camera and take photos with Santa–perfect for holiday cards.  Ho ho ho!
Food for fines
Gunnison County Libraries, Food for Fines food drive runs until December 31. If you have library fines, this is a great way to clear your account AND do good for our community. For each can or boxed food item that you donate, the Library will waive $1 off your overdue fines.
Old Days of the Gunnison Country
A Duane Vandenbusche slide show will be held on Wednesday, December 7 at 7 p.m. in the WSCU ballroom. In The Old Days of the Gunnison Country, Dr. Vandenbusche will feature mining camps, railroads, skiing, the Black Canyon, Gunnison, Crested Butte, Taylor Park, ranching and all sections of the Gunnison Country.
Birthdays:
December 1- Trevor Reep, Nancy McCoy, Tom Moore, Adam Gerber, Andris Zobs
December 2- Heather Bradford, Veronica Beck
December 3- Kristen Van Hoesen, Emerson Wohlers, Ben Debnam, Bryan Wickenhauser, Myrtle Ornato-Davis
December 4- John Cowell, Hallie Weischsel
December 5- Murphy Sloan, Heejohng Chae, Ezra Paden
December 6- Laci Wright, Linda Crouse, Jack Crumpton, Stacee Schultz, Reilly & Logan Walter, Jenny Birnie
December 7- Sydney Loyed, Tony Campana, Ray DelTufo, Matt Kuehlhorn, Hanna Weichsel, Jeff Deutsch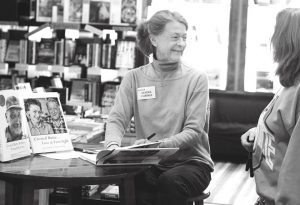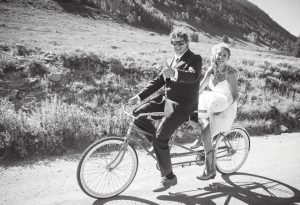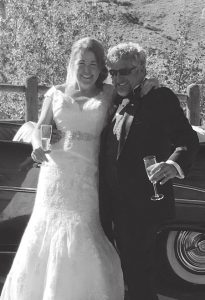 Cameo Question: What would you sacrifice to Ullr in exchange for more snow?