MJ is retiring  from Mountain Express
Celebrate the retirement of longtime Mountain Express bus driver MJ Simmons this Sunday. Come to the Brick Oven at 7 p.m. on Sunday, November 13 to celebrate her many years of service to the community. She has more than a few years behind the wheel transporting people beneath sunny skies and in raging blizzards. So happy trails to MJ and come out and say thanks this Sunday!
Bouldering competition
WSCU is hosting its annual bouldering competition at the rock wall in the WSCU field house on Thursday, November 10. Doors open at 4:30 p.m. and the competition starts at 6 p.m. There will be beginner, intermediate and advanced divisions and it's open to all ages. Cost is $10 for students and $15 for the general public.
Register your snowmobile next week
The Gunnison Ranger District, Colorado Snowmobile Association, Colorado Parks & Wildlife and Sno-Trackers will host a snowmobile registration and Christmas tree tag sale November 17, from 9-5 p.m. at Crested Butte Chamber of Commerce.  To register your snowmobile, bring $30.25 cash or check, Vehicle Identification Number or last year's Colorado State Park registration number, Make, Year and Model of your snowmobile. If you miss this date mark Dec. 10th on your calendar for another chance to register or get a Christmas tree tag at the Kebler Winter Trailhead.
Celebrate local heroes at Paradise Place Preschool
Paradise Place Preschool invites all veterans, active military, police, fire, and EMS crews to their Heroes for Heroes lunch to honor current and past service members with a free lunch and give preschoolers an opportunity to thank veterans and service members for their service, get to know them, and hear what they do. Service members, it would be great if you could come in uniform. Let the school know if you can make it by calling (970) 349-2149.
The Tesla Files at the GAC
The local premier screening of The Tesla Files, written and directed by Alan Wartes, is set for Friday, November 11 in the Gunnison Arts Center's Black Box Theater. This evening will include a table reading of a new pilot script also by Wartes. Doors open at 6:30 p.m., reading and film at 7 p.m. Admission is $10 in advance and $15 at the door.  Buy your tickets online at www.gunnisonartscenter.org, call (970) 641-4029, or come by 102 S. Main St. 
Bingo in the Red Room this Friday
The theme for KBUT's bingo on Friday, November 11 is Soul Train, and callers are the King and Queen of Soul. Compete for cash, gift certificates, and more in the Red Room at 508 Maroon Avenue. The admission of $10 gets a 10-pack of bingo cards. Doors open at 7:30 p.m. and the games will begin at 8:30 p.m. Arrive early for good seating. Come out and get your bingo on. KBUT's bingo is a 21+ event. This ain't your grandmother's bingo. Call 349-5225 for more information.
Birthdays:
November 10- Bernie Muisenga, Danny Byron, Kari Roberts, Mike McKay, Matt Fletcher, Nicole Dickerson
November 11- Bill Coburn, Brian Krill, Jean LaTourette-Gifford, Josephine Kellett
November 12- Dana Bradley, Mark Heller, Kathy Darrow
November 13- Katie Randall, John Hamblett
November 14- Joan Stevens, Melissa Essig
November 15- Greg Hoffius, Steve Melnick, Larry Freeman, Joan Stevens
November 16- Connor McGuire, Maggie Dorris, Randy Wiig, Tom Lucci, Robyn Hildbradt, Kevin and Savannah Freeman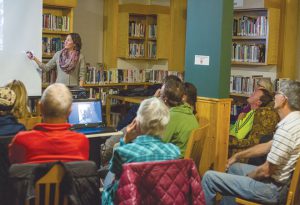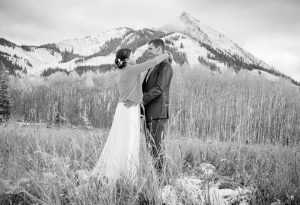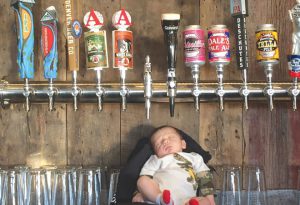 Cameo question:What is your dream vacation?