It's ski season!
Believe it or not, we are less than a week away until the CBMR ski season kicks off. The lifts start turning on Wednesday, November 23 with a $15 a ticket donation day to benefit the Crested Butte Snowsports Foundation. The official opening day will be Thanksgiving with a morning toast to resort founder Dick Eflin.
Pizza, beer, trivia, CBAC
Test your trivia skills, drink beer and support the Crested Butte Avalanche Center. The Brick Oven is hosting it's weekly Trivia Night on Thursday, November 17 starting at 8 p.m. It's part of the Quiz for a Cause-Geeks who Drink program and proceeds from this Trivia Night will go to support the Crested Butte Avalanche Center. $5 for individuals, $20 for a team.
Trailhead drop off coming up quick
The Trailhead Children's Museum kicks off the Winter Drop Off Program on Saturday and Sunday November 26 & 27. Continuing every Saturday and Sunday throughout ski season from 10 a.m. – 1 p.m. Children ages one to six get to explore and play in the museum with a staff person while parents ski, head to town, or just take a break. Registration and more information online at www.trailheadkids.org or by calling 970-349-7160.
Green CB Rum
Congrats to Crested Butte's Montanya Distillers which was designated a Certified Green Business by the Green Business Network. That means the company is values driven, socially equitable, accountable with radical transparency, and environmentally responsible in sourcing, manufacturing, marketing, and daily operations. Customers can feel confident that businesses with this certification operate in ways that support workers, communities, and protect the environment. Nice job!
State Forest Service accepting seedling tree orders
The Colorado State Forest Service is now accepting orders on a first-come, first-served basis for low-cost seedling trees, shrubs and perennials grown at its Fort Collins nursery. More than 100 species and size options are available, with seedlings ordered now to be distributed statewide next spring. For more information about the CSFS seedling tree program, contact a local CSFS district office such as Gunnison (locations can be found at www.csfs.colostate.edu/districts), or call the nursery directly at (970) 491-8429.
Community health survey
Gunnison County Public Health needs your help—they're conducting a regional health assessment to identify and address the most pressing health needs of our county and region. Gunnison County residents are encouraged to participate in this process by taking the Community Health Survey: https://www.surveymonkey.com/r/COregion10.
The survey is completely anonymous and the results will be used to shape the future public health and hospital activities in Gunnison County and the region. Please complete by Thanksgiving if possible. Questions or comments? Call Katherine Melland at (970) 641-0209.
Birthdays:
November 17- Willy Coburn, Chris Hensley, Dale Kramer
November 18- Owen Honroth
November 19- Than Acuff, Jennifer Rose, Cindy Azud, Lyndsey Oberosler, Mike Boyce
November 20- Erin Garcia, John Theis, Alain Boscaro, Dylan Boscaro
November 21- Scottie Early-Moss, Kate Grimes, Mark Sawyer, Mac Bailey, Tricia Guthrie, Laura Jane Wrzesinski
November 22- Calla Cloud, Hannah Valian, Chris Muhr
November 23- Matt Berglund, Mike Raterman, Andrea Ouimet, Logan Boscaro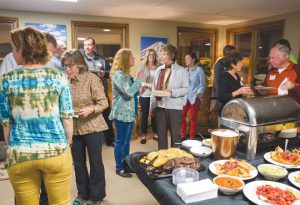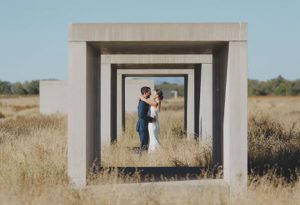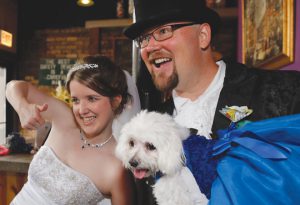 Cameo Question: What is your off season motto?