St. Mary's Garage expanding its hours
The St. Mary's Garage, a free thrift store in Crested Butte has added some weekly hours. It will now be open Tuesdays and Thursdays from 4 p.m. until 5:30 p.m. and on Saturdays from 10:30 a.m. until 5 p.m. It is located on the south end of Third Street  passed Belleview across from the sledding hill.
Monthly Film Series: Presenting Princess Shaw, Thursday at the Center
Presenting Princess Shaw is the extraordinary true story of down-on-her-luck, New Orleans singing sensation Princess Shaw, who inspired internationally famous YouTube artist Kutiman to create a magical collaboration—using random YouTube videos—that would bring her music to a whole new audience. A rousing documentary crowd-pleaser about a star-crossed singer-songwriter and her crafty secret admirer, Presenting Princess Shaw examines loneliness, talent, and the most promising, creative aspects of the internet. Come watch Thursday at 7 p.m. at the Center for the Arts.
Holiday Market Bazaar at the GAC
The Gunnison Arts Center's annual Holiday Market Bazaar is back and is one-stop-shopping that must make your list. The Holiday Market will be featured in the Main Gallery through December 24. It's is full of wonderful and unique handmade gifts and art created by local artists—a gallery-wide event featuring various mediums from paintings to pottery and jewelry and more.
An Evening with George Winston at the Center for the Arts on December 31 
Begin your New Year's Eve with class, elegance and inspiration. Following the seasons and topographies as his muse, pianist George Winston is a master and player of a variety of styles from R&B to melodic to stride piano. He boasts Multi-Platinum, Platinum, and Gold albums as well as a Grammy for Forest. Join George this holiday season in supporting a local food bank with a gift of canned food. There will be collection baskets at the entrance.
Home for the Holidays–A Mountain Theatre Christmas opens December 21
Crested Butte Mountain Theatre ends its 2016 season with Home for the Holidays–A Mountain Theatre Christmas directed by Brent Laney and playing at the Mallardi Cabaret Theatre December 21-23 and December 27-30 at 7:30 p.m. Home for the Holidays is a collection of short holiday scenes, songs, skits and holiday magic for the entire community to enjoy. The show is for everyone. It is one of those Mountain Theatre productions to which you can feel comfortable taking the kids, the relatives and all your friends and neighbors to experience the joy the season can bring. Tickets for Home for the Holidays–A Mountain Theatre Christmas can be purchased online at cbmountaintheatre.org or by calling the box office at (970) 349-0366.  Seating is limited so early reservations are recommended.
Birthdays:
December 15- Dillan Hickey, Joel Vosburg, Hans Christensen, Olivia Ostlund, Rebecca Raygor, Zac Lauerman
December 16- Gary Reitze, Wythina Smith, Mike Weil, Matt Hogan, Siri Jennison
December 17- Woody Martineau, Jack Nelson, Rebecca Raygor, Alex Lambro, Dana Zobs, , Bobby Warner, Gloria Beim
December 18- Mollie Carson, Lucy Houghton, Corey Tibljas, Andy van Amson
December 19- Krista Peterson, Allen Cox, Pat Crow, Mark Reaman, Rene Deforneaux, Justin Smith, Gage Meredith, Bill Kastning
December 20- Mary Kay Falkner, Ruth Kapushion, Holt Loeffler, Mike McMahon, Reid Templeton, Kyle Beck, Zoe Lypps, Barney Debnam
December 21- Brian Intrary, Mikayla Molitor, Ellen Osterling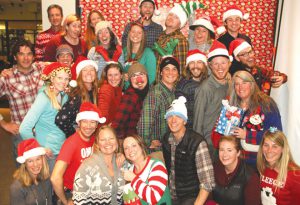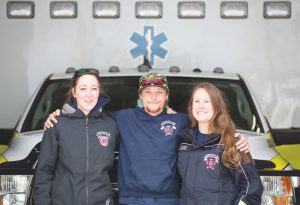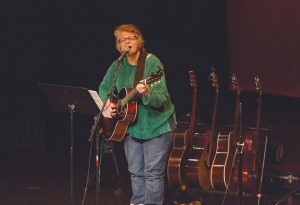 Cameo Question: What present do you want from Santa?