Annual Christmas Bells Concert is Wednesday
The Union Congregational Church Handbell Choir offers their gift of music on Wednesday, December 14 at 7 p.m. at the UCC at 403 Maroon Ave, Crested Butte. The bell choir will be joined by flutes, piano, guitar, and vocals by other local musicians including the men's quartet. Come and enjoy a one-hour concert of holiday music. Admission is by donation.
Snowmobile Registration and Christmas tree tag opportunity this weekend
The Gunnison Ranger District, Colorado Snowmobile Association, Colorado Parks and Wildlife and Sno-Trackers will host a snowmobile registration and Christmas tree tag sale this Saturday, December 10 from 10 a.m. to 3 p.m. at the Kebler Winter Trailhead. To register your snowmobile, bring $30.25 cash or check, Vehicle Identification Number or last year's Colorado State Park registration number, Make, Year and Model of your snowmobile.
Community conversation on youth and alcohol use
Everyone is invited to a community discussion on alcohol use and the impact on youth, using youth artwork as a tool for conversation, at the CB Center for the Arts next Monday. The event on December 12 will go from 5 to 7 p.m. with light appetizers. This will be an opportunity to engage in community conversation. Several Crested Butte youth have created artwork that portrays "hope" and "concern" around alcohol use in our community. Participants will use this time to examine their work, view local data and trends and have a discussion around alcohol use, youth perception and the impact on youth use rates. RSVP to kcommerford@gunnisoncounty.org (not required, but appreciated).
Tree of Life Celebration this Saturday
The community is invited to join the care providers at Gunnison Valley Health's Hospice and Palliative Care for the annual Tree of Life Celebration. This meaningful and moving ceremony will take place at the Almont Resort on Saturday, December 10 beginning at 10 a.m. This year the UCC Handbell Quartet will provide music along with Sean McCormick and Chris Coady. In addition, there will be messages from pastor Tim Clark of Union Congregational Church in Crested Butte, pastor Greg Meier of Community Church in Gunnison, Rob Santilli, CEO of Gunnison Valley Health, and Pam Brunsell of Gunnison Valley Health Hospice and Palliative Care. For more information, contact Gunnison Valley Health at (970) 642-08416.
Holiday Cabaret at the Gunnison Arts Center
The Gunnison Arts Center's ever-popular Cabaret returns with a holiday twist on December 16-17 at 7:30 p.m. This family-friendly Holiday Cabaret will be a fun evening of song and dance held in the GAC Dance Studio. Some of our favorite Christmas characters may even make an appearance. This evening will include a sing-along to your favorite holiday carols. Directed by Enid Holden. Tickets are $15 for adults, $12 for kids 12 and under and seniors 60 and older. Get tickets at gunnisonartscenter.org, stop in at 102 S. Main St., or call (970) 641-4029.
Birthdays:
December 8- Amanda Knoll
December 9- Fred Garing, Beth Carter, Lucille Lucas, Colton Schnailter, Dan Jones
December 10- Butch Hegeman, Andy Shepard, Randy Garcia, John Hess, Roy Huffstetler, Ashleigh Cahir, Jared Tisdale, Mikayla Molitor
December 11- Mary Whitson, Jessica Frame, Susan Napier
December 12- Susan Rinaldi, Wouter van Tiel, Jack Schubert, Matt Cahir, Mike Larson
December 13- Martina Walton
December 14- Adrienne Marziano, Eric Peterson, Roger Sherman, Barb Hamblett, Lou Beckman, Dave Holt, Beth Crawford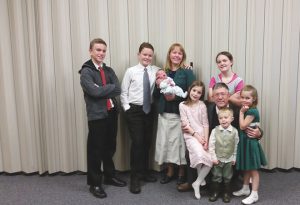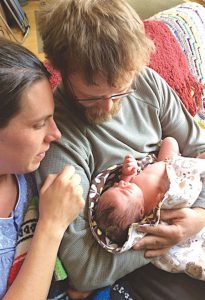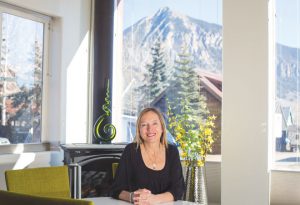 Cameo Question: Who would you like to sit with on your first silver queen chair lift ride?