Flauschink looking for artists
It may be a weekend of Fat Bike madness and women's arm wrestling but Flauschink is always Comink! The 49th annual Flauschink Button Contest is coming up and submissions for this year's button are now being accepted. Be a part of Crested Butte history and create the 2017 design. Please include the year "2017" and "Flauschink" on your design. A cash prize of $50 and fame could soon be yours. If you want to see past designs there are many on display at the Crested Butte Heritage Museum.  Mail all submissions to Sherrie Vandervoort, Box 152 Crested Butte, CO 81224 or email them to sherbearcb@yahoo.com no later than February 22.
Gunnison Valley Health early blood draws in Crested Butte 
If you are reading the paper hot off the press, remember that Gunnison Valley Health's 2017 Wellness Events begin with early blood draws in Crested Butte on Thursday, January 26 from 6:30 a.m. to 9 a.m. at the Queen of All Saints Parish Hall located at 405 Sopris Avenue. For more information about early blood draws and the full schedule of 2017 Gunnison Valley Health Wellness Events, visit www.gunnisonvalleyhealth.org/wellnessevents. You can also call (970) 642-8418 to find out more. These low-cost blood tests help provide community members with information that may help improve general health status and identify conditions that may require the attention of a physician. Complimentary screenings of blood test results will be available at the Wellness Fairs.
Marble Mania in Gunny—compete or learn how to play
The 19th annual "Marble Mania" fun marbles tournament will be played at the Gunnison Elementary School on Tuesday evening, January 31, 6 and 8:30 p.m. Any youngster in the Gunnison Valley from age six to 14 and an adult partner (over age 21) may register to compete in the tournament for trophies, medals, ribbons, and special marbles. The child and adult partners in the boys and girls divisions will have their names engraved on a permanent plaque. Registration forms and tournament information is available at the GES office and can be faxed to the Crested Butte Community School. Registration and tournament information is also available from Jerry Piquette, tournament director, (970) 641-0944 or email playmarbles@msn.com. This is a great tournament; you are encouraged to join in the fun. If you have never played marbles—no problem, you will learn as you play.
Novel Tea at T-Bar
The Novel Tea Book Club will discuss Rules of Civility by Amor Towles on Thursday, January 26 at 2 p.m. at the T-bar International Tea House at 229 Elk Ave. The book is an engaging look at 1930s New York social elite. Copies of the book are available at the Crested Butte Library or available for purchase at Townie Books.
Movie night at The Children's Trailhead
On Saturday, January 28, let your kids attend Movie Night at the Museum, a night of movie and play at The Trailhead, from 5 to 8 p.m., for $30 per child; members receive 10 percent off. Little ones, wear your jammies, and bring a lovie. Popcorn and special snacks will be provided.
Birthdays:
January 26- Ken Cloud, Sophie Tetler
January 27-John "Smalls" Lumadue, Crista Shaffer, Blake Courtney
January 28- Nancy Vogel, Jim Truettner, Katie Kupcinski, Ofra Reynolds, Dave Dlugasch
January 29- Julia Kortz, Siena Truex, Anika Jobson, Paul Andersen
January 30- Melissa and Sara Ruch, Erika Hosier, Joel Reycraft
January 31- Edgar Villanueva, Ade Smith, Becky Barkman, Dave Polster, Gracie Coburn, Ellie Feder
February 1- Annie Starr, Molly Minneman, MJ Simmons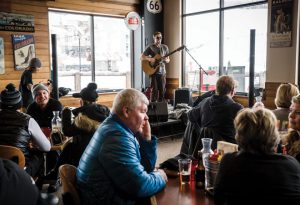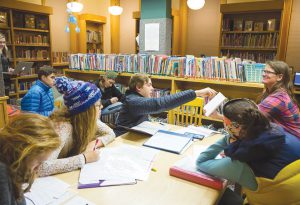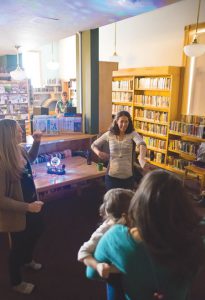 Cameo Question: Winter wouldn't be complete without…?