Local Films
On Friday, January 13, head to the Center for the Arts at 6 p.m. for films by two local filmmakers, Michael Brody and Mark Reeb. $15. Hosted by the CB Film Festival.
Head to the Trailhead when school's out
After school with The Trailhead is back. Choose from Semi-Private Throwing, After School Art & Play, and Advanced Art Drawing Skills. Details are online at Trailheadkids.org. School will also be out on Monday, January 16, so kids can head to Art Camp at The Trailhead for a day of friends, fun, art and play during new hours 8:30 a.m. to 3:30 p.m. for a new low price. For details and registration, go to Trailheadkids.org.
Call for photographers
Gunnison Valley Health is seeking photos for a hospital-wide artwork project. Scenic landscape images of the surrounding area are preferred. If you are interested, please contact Tyler at: thansen@gvh-colorado.org to find out more.
Library board looking for members
The Gunnison County Library board of trustees is seeking two new members. Applications are due by January 17 at 5 p.m.
Gunnison Driver License Office closures
The Gunnison State Driver License Office, located at 108 E. Georgia Ave., will be closed January 19 for employee training. Colorado residents are encouraged to visit www.colorado.gov/pacific/dmv/online-services to see if they are eligible to use online services, including driver license renewal, address change and emergency contact information.
Join the Women's March on Denver
On January 21, there will be a Women's March on Denver, in coordination with the Women's March on Washington. Many local women have asked if a group from Crested Butte is going. It makes sense to carpool and possibly lodge together, so for more information and to join the group, email Kelly Jo Clark soon: jellykoclark@yahoo.com.
Novel Tea to meet at the Tea House
The Novel-Tea book club will meet on Thursday, January 26 at 2 p.m. at the T-bar International Tea House at 229 Elk Ave. This month they are reading Rules of Civility, a critically acclaimed book by Amor Towles that provides an engaging look at New York's social strata in the 1930s. Pick up copies of the book at the library today.
Gallery opening for Santa Fe artist
Join the Oh Be Joyful art gallery for an artist's reception on January 14 from 5 to 8 p.m. for a special exhibition of new works by Santa Fe artist Elizabeth Sandia, whose exuberant palette encourages the viewer to see color where you might not have before. Her passion for the natural landscape is felt through moonlit nocturnes, depicted in simple, powerful shapes, intimate studies of animals, vast high mountain landscapes and southwestern skies.
Birthdays:
January 12- Lisa Chase, Jenna Velardi, Ben Gillie, Jackie Scalzo, Josh Harvey, James Patrick Page, Christy Kong-Eaton, Rose Reyes, Mary Hayes-Larson, Robin Yepes
January 13- MacKenzie Mailly, Darren Glick, Karina Steele, Gary Hillman, Tate Young, Ian Billick, Maria Fenerty, Rob Carney
January 14- Ben Frame, Tom Dill, Terry Camp, Ralph Christopher
January 15- Pat Wallace, Kevin Krill
January 16- Ric Ems, Barbara Winter
January 17- Alex Reinhardt, Allan Roman, Toby Martineau
January 18- Al Smith, John Gregg, Elle St. Pierre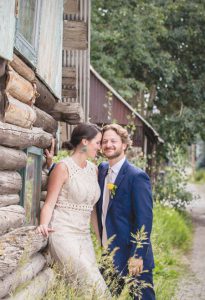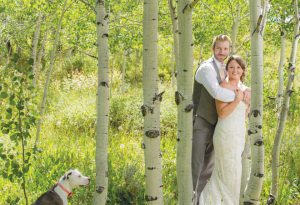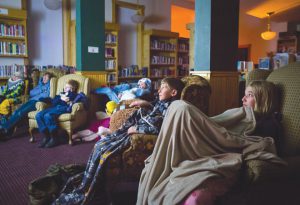 Cameo Question: What do you do with so much snow?