Happy New Year!
2017 has arrived, the snow is falling with a vengeance, and rumor has it, Angelina Jolie took a quick New Year's trip to CB. What a way to start the year!
Lots on deck at the library
It's a busy time at the Old Rock Library. Start your weekend with free yoga on Friday morning, January 6 from 8:15 to 9:30 a.m. The guest instructor this month is Jackie Just, who will lead a Vinyasa Yoga session. That evening, at 6:30 p.m., head to the library for the First Friday Family Film, Kubo and the Two Strings, rated PG. Everyone is invited; children aged eight or younger must be accompanied by someone at least 12 years of age. Then on Wednesday, January 11, Philosophy on Tap meets at the Brick Oven Pizzeria and Pub at 5:30 p.m. to ponder and converse. No preparation necessary. And of course, Late Night Study Hours for high school finals are back! They will be held at Crested Butte/Old Rock Library from 7 to 10 p.m., Tuesday, Wednesday and Thursday, January 17-19. This is a free event. Tutoring, light snacks and hot drinks will be provided, as well as wi-fi, desktop computers, b&w printing, scanning, and a quiet atmosphere.
Financial planning class in CB South
The library is offering the first session of its Financial Literacy Program on Monday, January 9 from 5:30 to 6:30 p.m. at the Crested Butte South POA Building at 61 Teocalli Rd. The first class is Goal Setting and Financial Planning, centering on basic money management skills such as creating a budget, calculating your net worth, tracking expenditures, and setting realistic savings goals.
Gunnison Valley Health early blood draws in Crested Butte
Early blood draws, part of the Gunnison Valley Health Wellness Events, will take place on Wednesday, January 25 and Thursday, January 26 from 6:30 a.m. to 9 a.m. at the Queen of All Saints Parish Hall, at 405 Sopris Avenue in Crested Butte. Online reservations are open now through January 22 at gunnisonvalleyhealth.org/wellnessevents. For more information call (970) 642-8418.
Call for photographers
Gunnison Valley Health is seeking photos for a hospital-wide artwork project. Scenic landscape images of the surrounding area are preferred. If you are interested, please contact Tyler at: thansen@gvh-colorado.org to find out more.
Gunnison Driver License Office closures
The Gunnison State Driver License Office, located at 108 E. Georgia Ave., will be closed January 10 and January 19 for employee training. Colorado residents are encouraged to visit www.colorado.gov/pacific/dmv/online-services to see if they are eligible to use online services, including driver license renewal, address change and emergency contact information.
Winter Historic Walking Tour back for another week
Bundle up, come on out for a stroll on Elk Avenue, and learn fun and interesting facts about Crested Butte, the Gunnison Valley, and its rich heritage on Thursday, January 5, from 1 to 2:30 p.m. Tours meet in front of the museum at Fourth and Elk at 1 p.m. and a donation of $10 for adults and $5 for children is appreciated. Tours may also be scheduled for groups of three or more by calling the museum at (970) 349-1880.
Birthdays:
January 5-Roxana Alvarez
January 6- Nathan Wojtalik, Mike Miller, Jim Schmidt
January 7- Kathy Hecker, Mike Klein, Zeb Early, Angie Greevy, Gordon Reeves
January 8- Ryan Sylvester, Maggie Chlipala, Mary Martin, Sandy Murphy, Eliane Wissocq, Sandy Parker, Cody Hillman, Elvis
January 9- Jeremy Rowland, Michael Baim, Cotton Harris, Lena Weisman, Megan Clark
January 10- Ben Morello, Mark Soleri, Anthea Schmid, Izzy Acuff
January 11- Alex Theaker, Jeffrey Isacc, Heather Garrison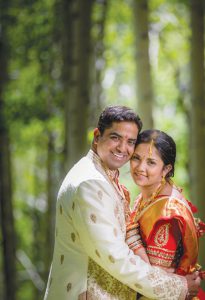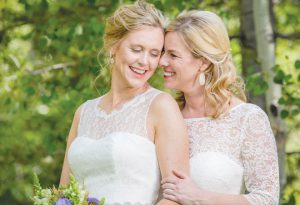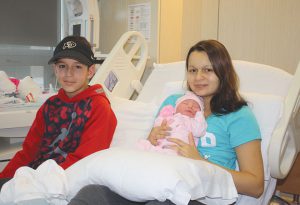 Cameo question: What song do you play when you're in the powder?