Choreographer Dumbutshena coming back to valley
Acclaimed dancer and choreographer, Rujeko Dumbutshena from Zimbabwe, is coming back to the Gunnison Valley. She will teach community dance classes from 12:30 to 2 p.m. on Saturday, February 25 and Sunday, February 26 at the Pump Room Studio, located at 306 Maroon Ave., above the fire station. Rujeko will also be working and performing at the college, including the black tie event at University Center Theater on Thursday, February 23 at 8 p.m. with speaker Dr. Derek Greenfield. Rujeko will also be working in the schools in Crested Butte and Gunnison. Come out and support this amazing talent and diversity in our valley. For more information please contact Angela Carroll at cbangelina@hotmail.com or call (970) 596-8385.
Let's get ready to Rando!
Crested Butte Mountain Resort will host the COSMIC series skimo race stop Friday and Saturday, February 17-18. Friday is the vertical challenge and Saturday skimo racers will be climbing up, down and all around Crested Butte Mountain. There are race and rec classes and more information and registration can be found on www.cosmicski.com.
Headwaters Poetry Festival Friday
The next event in the Headwaters Poetry Festival Reading Series will take place at the Gunnison Arts Center on the evening of Friday, February 17. The reading includes two gifted local fiction writers, Dave White and Rosalyn Garvey, along with Jeff Runyon, a visiting poet from Buena Vista who is associate professor of English at the Timberline Campus of Colorado Rocky Mountain College in Leadville. All three of the readers on February 17 are also teachers, and all are graduates of the graduate program in creative writing at WSCU. Doors and the bar open at 6 p.m., and the reading begins at 6:30. Tickets are just $10, or $5 for students with an ID.
Clear, Focused Book Writer's Workshop
WritingStrides coach and award-winning writer Alissa Johnson is bringing the Clear, Focused Book Writer's Workshop back to the Old Rock Library on Saturday, February 25 from 9 a.m. to noon. This program is ideal for writers who have an idea for a novel or memoir, or those who have written a very rough draft of one and suspect that revisions will involve a lot of rewriting. The full workshop is $15 and sponsored by Friends of the Library. Space is limited. Call now to register at 349-6535.
New Spanish class in March
A four-session class for those interested in developing Spanish speaking skills will take place in March. It is an introduction to the Spanish language or review for those who are wanting to work with their Spanish but haven't practiced in some time. It is designed for the beginner second language learner with an emphasis on communicating conversationally. The class will be activity-based and requires some home practice. A dictionary is not required but helpful: University of Chicago Spanish/English Dictionary is recommended. The classes will take place Thursdays from 11:30 a.m. to 1 p.m. March 2-30 (no class March 16) Instructor: Karen Immerso. Cost: $60. You can call to sign up and pay in advance with Kelly Jo Clark at 209-1613.
Birthdays:
February 16- Elliot Stern, Sullivan Marshall, Sammy Cloud, Gesa Michel, Di Bridges
February 17- Nicholas Garland, Carol Morse, Dylan Curtiss, Luca Tjossem, David Dickerson
February 18- Donna Arwood
February 19- Trent Sweitzer, Laura Martineau, Polly Oberosler, Marie McHale, Royal White
February 20- Donna Rozman, Honeydew Murray, Diana Graves, Pierre Choucroun, Tom Caron, Slater Weil
February 21- Ben Arwood-Levine, Abby Hird, Cara Cunningham
February 22- Rowan Piccaro, Dom Piccaro, Nicholas Gainous, Mary Covelli, Jani Wedmore, Wyatt Williams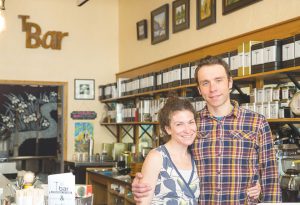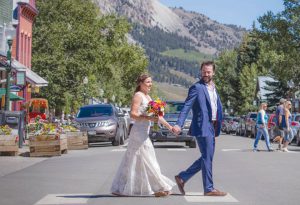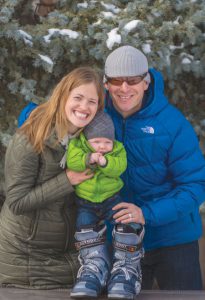 Cameo Question: What was your first impression about Crested Butte?