Coburn part of world record 
Crested Butte's Emma Coburn teamed up with three other U.S. Olympians to break the indoor world record in the distance medley Saturday, January 25 at the New Balance Indoor Grand Prix meet in Boston. They finished the 4,000-meter run in 10 minutes, 4.3 seconds, which was 2.27 seconds better than the previous mark set two years ago in the Boston meet.
Money talks
Please email: lisa@gunnisoncountylibraries.org if you have interest (no pun intended!) in participating in a financial literacy book club or discussion group at the Crested Butte Library.
Primus to speak at Crested Butte Heritage Museum
The Extended Studies Department along with the Crested Butte Heritage Museum is happy to announce David Primus as our next speaker on February 17 at the Crested Butte museum on Elk Avenue. David Primus will present a slide show of the history of the Gunnison River Valley before Blue Mesa Reservoir was completed in 1965. He will discuss fishing resorts, ranches, towns, and the narrow gauge railroad that now lie beneath the reservoir as remembered by local residents.
CBMT presents the Golden Marmot Awards next week
The Crested Butte Mountain Theatre will hold the 2017 Golden Marmot Awards on Friday, February 10 at 8 p.m. at the Mallardi Cabaret Theatre. The Golden Marmot Awards recognize outstanding work and accomplishments by local actors, writers, technicians and directors. The Marmots not only celebrate the accomplishments of so many volunteers, they're also a great evening of entertainment. Scenes from all shows produced throughout the past year are re-enacted, the 2017 performance season is revealed, additional surprises are staged and the awarding of the Golden Marmots themselves make up the evening's program. Tickets are available by calling the box office or going online to cbmountaintheatre.org.
Local scholarships available
All graduating seniors in the Gunnison Valley are eligible to apply for the Gunnison Kiwanis Club Scholarship and/or the Gunnison Memorial Scholarship, both administered by the Community Foundation of the Gunnison Valley. Up to three Gunnison Memorial scholarship awards will be made this spring and will range from $500 to $1,500. The Kiwanis award of $2,500 is split into two semesters: $1,500 the first semester and $1,000 the second semester, provided the student has maintained a 2.5 grade point average and is enrolled for at least 12 credits hours during their second semester. To access the online applications for each of the scholarships, go to https://cfgv.fluidreview.com. Or call Margie at the Community Foundation at 641-8837. Meanwhile, SGM, a civil engineering, consulting, and surveying firm headquartered in Glenwood Springs, Colo., with an office in Gunnison awards up to five scholarships in the amount of $1,000 each to assist aspiring civil engineers and surveyors in pursuit of their studies. Please visit the SGM website at http://www.sgm-inc.com/community/ for scholarship details and application.
Birthdays:
February 2- Scotto Wimmer, Dayna Christy, Gavin Jobson, Tom Gifford, Adam Radziej, Margaret Ritter, Liz Sotelo, Kendyl Butler-Truettner, Shelby Kopf, Dalynn McEldowney Trujillo
February 3- A.J. Leonard, Annaliese Houseman, Mindy de Compiegne
February 4- Hannah Watt, Stephanie Shrieves, Kate Seeley, Luke Collins
February 5- Cam Helland, Rob Quint, Milo Wynne
February 6- Geordie VanMarter, Josh Elmer, Nancy Yuskaitis
February 7- Alex Fenlon, Pete Sharp, Elaine Weston, Connie Helland, Tyler Johnson, Margaret Schaffer
February 8- Nancy Bell, Fred Drake, Bob Browne, Amy Needham, Kim Bosler, Karla College, Avery Bernholtz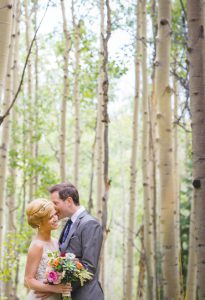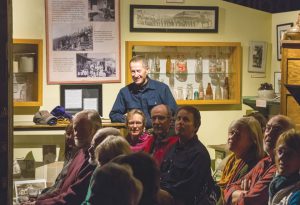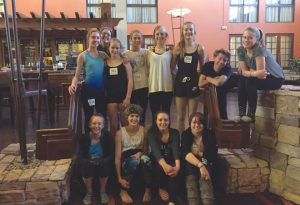 Cameo Question: How fat is fat enough?