Party weekend: Trails, walls, museums, ski bums
It is a big weekend for parties. There is the Crested Butte Mountain Bike Association party on Thursday at Tully's in CB South to raise funds for winter trails in Cement Creek. There is the Miner's Ball on Friday to benefit the museum. The CB Professional Ski Patrol holds its annual Wall-to-Wall party on Friday as well at the Talk of the Town. That is one of the social events of the season. And then on Saturday there will be a party to celebrate the 20-year anniversary of the film Ski Bummin' which was filmed in CB in the 90s. That takes place at the Center for the Arts and will raise some funds for MV.
Power Duo
Gunnison Valley residents and Team gO athletes Brian Smith and Billy Laird teamed up to win the Aspen Power of Four ski mountaineering race Saturday, February 25. Stevie Kremer joined forces with Lindsay Plant of Carbondale to take the women's title.
Crested Butte Wellness Fair Saturday at Mountaineer Square
The Gunnison Valley Health Wellness Events are coming to town with the Crested Butte Wellness Fair at Mountaineer Square ballroom the morning of Saturday, March 4, from 7 to 11 a.m. The event will feature low-cost blood screenings, bone density scans, body composition screenings, movement screenings and more. Low-cost blood screenings are an affordable way to get a picture of your health. For more information about the upcoming Crested Butte Wellness Fair visit www.gunnisonvalleyhealth.org/wellnessevents or call 642-8418.
Discussion on whether cells think at CB Library
The Socrates Café will tackle the question, "Do cells think?" on Tuesday, March 7 at 9 a.m. at the Crested Butte Library. Did you ever wonder what goes on in your cells? Well, we don't have the answers, but we'll have this and lots of other questions to ponder during Socrates Café. Come to the Socrates Café for one of the best hours of open and mind-expanding conversations around.
Call to artists: Mountain Express has a new bus to paint
Mountain Express needs an artist to paint a new bus, and in keeping with the colorful themed buses in the fleet, the new bus needs some character. Mountain Express is currently accepting proposals from artists who are interested in joining the long line of artists who have made the MX fleet a motorized canvas of creativity. Complete details and guidelines on how to submit a proposal can be found at www.mtnexp.org. The deadline to submit is Monday, March 20 at 4 p.m. The artist will receive a stipend on completion of the project. Call Chris at  349-5616 for more info.
Purim with Rabbi-Cantor Robbi and Congregation B'nai Butte coming up
A Purim celebration will take place Friday, March 10 at 6 p.m. Come celebrate Purim with fun and games and Shabbat dinner at the home of Scott & Josephine Nelson, 313 Maroon Ave. Please bring a generous dish and a beverage for our potluck to share if you can. Call with questions, 970-349-5211.
Birthdays:
March 2- Heidi Sherratt, Jim Lohr, Elke Wheeler
March 3- Rob Fessendon, Caith Norton
March 4- Francesca Cain, Ann Lara
March 5- Jim Sullivan, Laura Ramos, Kelsey Bigelow, Sophie Hall
March 6- Candy Shepard, Ellen Ornato
March 7- Everett Fillmore, Alexander Dumas, Jonah Moss, Yvon Michel, Adrienne Van Horn
March 8- Carol and Cheryl Connor, Chris Lambro, Martin Thake, Gracie Murphy, Nikolas Hudson, Adam Freed, Courtney Kopf, Cheryl Henry, Lia Walker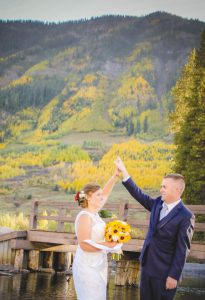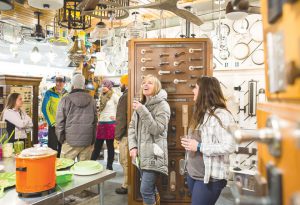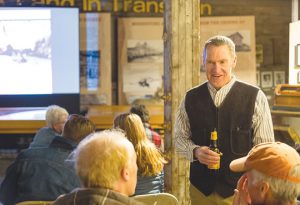 Cameos: What keeps you motivated during a long day of work?