Business After Hours at the library with a funny guy
Vie for prizes in library trivia hosted by Anthony Poponi of
Humore.us tonight, Thursday March 30, at the Crested Butte Library during Business After Hours, from 5:30 to 7 p.m., sponsored by the chamber. Enjoy treats and tipples provided by the Crested Butte Friends of the Library. Mingle with library staff, learn about all the things your library can do for you, and maybe even win some library-inspired prizes. For more information contact the Crested Butte Library at (970) 349-6535 or via email at lisa@gunnisoncountylibraries.org.
Passover coming in early April
Congregation B'nai Butte will be celebrating Passover with Jewish families and students and friends at Western State Colorado University on Sunday, April 9. Returning to Gunnison from California just for this event, chef Jeffrey ("Cheffrey") Cooper has an incredible feast planned and the cost is very reasonable. All are welcome. RSVPs are required—for more information,  go to www.bnaibutte.org, or email rabbirobbi@gmail.com. Tickets are $24.95 for adults and $13.95 for kids and students. Please RSVP By April 5. For immediate questions and RSVP please call Ofra at 970-349-5211.
Library to stay open to help high school students
If you are a Crested Butte Community School student taking the PSAT or SAT in April, come to Crested Butte Library on Monday, April 3 from 7 to 10 p.m. The library will be open late to help you get ready. There will be copies of practice tests, tutors and lots of quiet to help you prepare for the big test. If you would like to take a "timed" practice test, please arrive at the library by 6:45 p.m. For more information contact the Crested Butte Library at (970) 349-6535 or via email at maria@gunnisoncountylibraries.org.
The Jollification Project – Winter Concert Series at the GAC
Musicians Jenny Hill and Lizzy Plotkin will be joined by guest artists in the Gunnison Arts Center's Black Box Theatre on April 6. Doors will open at 7 and the concert will begin at 7:30 p.m. The concert will showcase original and traditional sounds influenced by the vast history of fiddle music. This show will include Appalachian old-time, bluegrass, square dance, Texas swing, Irish, and gypsy folk traditions, as well as harmony singing, and hollerin'.  The box office is at gunnisonartscenter.org, at 102 S. Main St. or call (970) 641-4029. Tickets are $15 for adults, $12 for members, seniors and kids 12 and under.
Gunnison Car Club now accepting requests for funding
The Gunnison Car Club is now accepting applications from Gunnison and Hinsdale Country charitable and non-profit organizations for grants from the proceeds of its 2017 Gunnison Car Show. The car show is expected to generate several thousand dollars that will be awarded to local charities based on a review of the submitted grant applications and a vote of the car club membership. Organizations that received car show funding in 2016 are not eligible to apply in 2017. The funding application request form can be downloaded from the Gunnison Car Club's website www.gunnisoncarclub.com, completed, and mailed to: Gunnison Car Club, PO Box 7102, Gunnison, CO 81230. Applications must be received by April 30, 2017 and will be considered at the car club meeting on May 10 at the Fred Field Western Heritage Center. The "Cool Cars, Cool Mountains Car Show" will be held August 18-20.
Birthdays:
March 30- Brian Martin, Steve Curtiss, Marcie Telander, Keli Massey, Gregory Gull, Liz Sawyer
March 31- Lynn Moore, Deadhead Ed, Mark Malcuit, Andy Newsom
April 1-Brendan Starr, Jack Roman, Elijah Klun, Benjamin Swift, Kathie Gruskin
April 2- Rachel Potoker, Suzy Coykendall, Bill Wheeler, Debbie Alpern
April 3- Kelly McGuire, Jess Towns
April 4- Noah Ostlund, Jet McGuire
April 5- Jayde Taylor Wilderson, Morgan Moss, Kirk Amster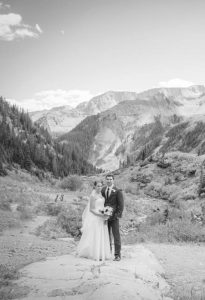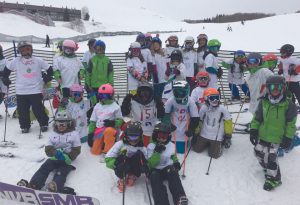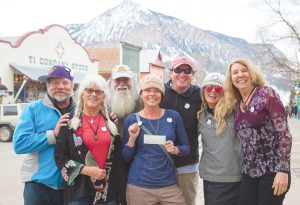 Cameo Question: What's your cure for spring fever?