Doctor Park trail temporarily closed
The bikes have been coming out of storage, but it's not quite time to ride perennial favorite Doctor Park. The Forest Service has closed the trail until the Friday of Memorial Day weekend to protect Big Horn Sheep.
Curecanti opening up
While much of the community is heading for the desert, those sticking closer to home might be happy to hear that Curecanti is beginning to open some facilities and services. Elk Creek Campground is open, and others will be coming on line. Lake Fork boat ramp and inspections and the Elk Creek boat ramp and inspections are also open. The South Rim drive is open at Black Canyon of the Gunnison National Park, allowing access to all viewpoints. Be prepared for muddy conditions. The North Rim Drive has not yet dried out enough to open, but is being monitored and will be opened as soon as possible.
Headwaters poetry reading at GAC
The next event in the Headwaters Poetry Festival Reading Series will take place at the Gunnison Arts Center this Friday, April 14 at 6 p.m. in the Gunnison Arts Center Black Box Theatre, with a full bar available. The reading includes two gifted local writers, Cara Guerrieri and William Hausdoerffer, along with Luis Lopez, an award-winning poet and writer from Grand Junction. All ages are welcome. Tickets are $10, and $5 for WSCU and GHS students. Get your ticket at gunnisonartscenter.org, at 102 S. Main St. or call (970) 641-4029.
Gallery Shows: Jeremy Armstrong & Laura Elm: 
"Solivagant" features Jeremy's metal print photography focuses on landscapes, long exposures and waterfalls celebrating light and shadow and the contrast of symmetry and chaos found in vertical landscapes. Laura Elm's Tattoo Foo Series of ceramics imparts inherent luck, often blind; sometimes dumb; to traditional tomb figures which she calls Guardians of Soul. Show runs through May 15. At the Art Studio Gallery.
Rural Philanthropy Days registration now open
Registration is now open for the 2017 San Juan Rural Philanthropy Days Conference, which will take place in Montrose, Colo. June 14-16. Non-profits, foundation staff, government leaders and community volunteers will convene for a three-day conference to learn from one another and collaborate on projects and funding opportunities to improve efforts and outreach in the region. The San Juan region includes Gunnison, Hinsdale, Montrose, Ouray and San Miguel Counties. Online registration is now open at www.sanjuanrpd.org through May 31.
Birthdays:
April 13- Barb Peters, Erika Roseberry, Paul Holder, Bobbie Reinhardt, Britni Werner, Danielle Gillman
April 14- Megan Mensing, Bob Huckins, John Ryan, Kelli Councilman, Tim Allenbaugh, Bev Jordi, Justin Wheeler, Ren Kern, Jen Nolan. Katy Kay
April 15- Bill Roseberry, John Biro, Jan Murdock, Noella Fouquet, Susan Gellert
April 16- Cassidy Hardin, Andy Booth, Eban Wight
April 17- Laurie Barnard, Kathy Napoli
April 18- Heidi Daughn Patrick, Riley Kortz, Hank Barlow
April 19- John Parker, Henry Linehan, Sean and Ryan Weller, Haley Shrieves, Ruby Gonzales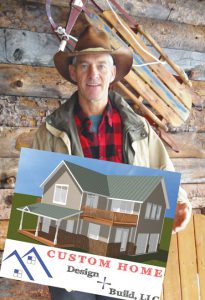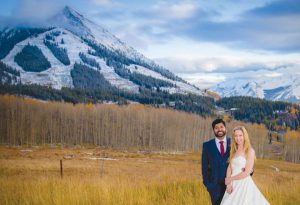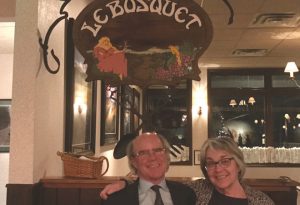 Cameo Question: How did  you close the resort?