Explore the Power of Optimism
In this workshop discover the benefits of optimism and how to be an even better skilled and effective optimist. The gathering takes place on Monday, April 24 at 6:30 p.m. at the CB Chamber of Commerce. Bring a dish to share for the pot luck.  Call 970-596-5386 for more information.
Have coffee with commissioner Messner in CB next Thursday
On Thursday, April 27 at 9 a.m. the library will host "Coffee with the Community" with guest John Messner, Gunnison County commissioner. This is an open forum for the community to come ask questions and get answers about community issues from community leaders. So, prepare your questions and then head to the library to enjoy coffee with your community. For more information contact the Crested Butte Library at (970) 349-6535 or email lisa@gunnisoncountylibraries.org.
Learn about exchange students at the library
The library is hosting an Exchange Student Information Exchange on Tuesday, April 25 at 7 p.m. If you are an exchange student, come share your experience. And, if you have ever thought of being an exchange student come find out more about what it's like. For more information contact the Crested Butte Library at (970) 349-6535 or via email at maria@gunnisoncountylibraries.org.
Monthly Gunnison Arts Center film: Before the Flood
Before the Flood will screen at the Gunnison Arts Center on April 28. Doors will open at 6:30 and the film will begin at 7 p.m. This documentary runs one hour, 36 minutes and is rated PG. Full bar and popcorn will be available. Admission is $10. The movie features Leonardo DiCaprio as he interviews individuals from every facet of society about climate change in both developing and developed nations who provide unique, impassioned and pragmatic views on what must be done today and in the future to prevent catastrophic disruption of life on our planet. For more information go to gunnisonartscenter.org, call 641-4029 or stop in at 102 S. Main St.
GAC Arts Center Singers auditions
Passionate singers sought! Community choral music returns to the valley with the formation of the Arts Center Singers. Auditions are either May 1 or May 8 from 6 to 7 p.m. for women and 7 to 8 p.m. for men.  The choir will be under the direction of Alicia Belgiovane. Singers of all voice parts (soprano, alto, tenor and bass) are invited to audition with a passion to share in choral singing. The audition will consist of melodic and rhythmic sight-reading, aural recall, and an a cappella performance of "America the Beautiful." For more information visit gunnisonartscenter.org, 641-4029 or at 102 S. Main St.
Paint Your Own Pottery at the Art Studio in CB
The Crested Butte Center for the Arts and its Art Studio on Elk Avenue has a few spring activities. There are a couple of painting days just before the spring holidays of Mother's Day and Father's Day. You'll you have plenty of time to paint gifts and ship them off, have decorations ready, or paint purely for the fun of it. Pieces are ready two days after painting. Just drop in. No need to sign up or call in advance. Prices range from $5 to $55. Mother's Day: Saturday, May 6. 10 a.m. to 2 p.m. at the Art Studio. Father's Day: Saturday, June 10. 1 to 5 p.m. at the Art Studio.
Birthdays:
April 20- Carl Jones, Frank Coffey, Tommy James, John Dethloff, Joe Coburn
April 21- Seth Mensing, Danica Ayraud, Jenny Stillo, David Windsor, Matt Borg, Doug Hosier, Mark Sibley
April 22- Jim Michael, Paula Swenson
April 23- Morgan Keeling, Sam Moore, Lowry Smith, Shannan Rau, Lizzy Curvin, Cyndie Gelroth
April 24- Paul Tillger, Lyla Hunt, Tammy Cliché, Carmela Rizzo
April 25- Laura Meredith, Bonnie Chlipala, Laura Bailey, Ol Z, Hope Freeman, Porter Washburn
April 26- Corky Lucks, Deborah Casey, Michael Linehan, Trish Giassa, Lynelle Stanford, Ted Conner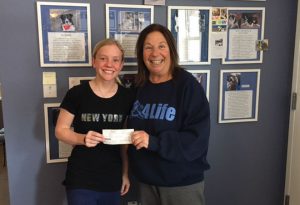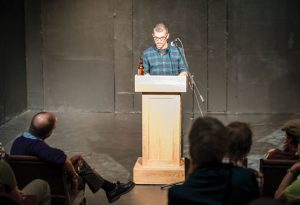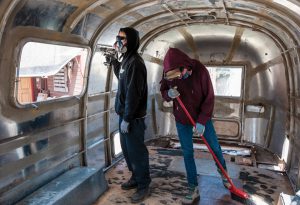 Cameo Question: What do you like about off-season?