Size and scale fits the neighborhood and zoning
By Mark Reaman
The Crested Butte Hotel project being proposed through the Sixth Street Station development is continuing its journey through the Board of Zoning and Architectural Review (BOZAR) process and is on track to potentially be given the thumbs-up by summer.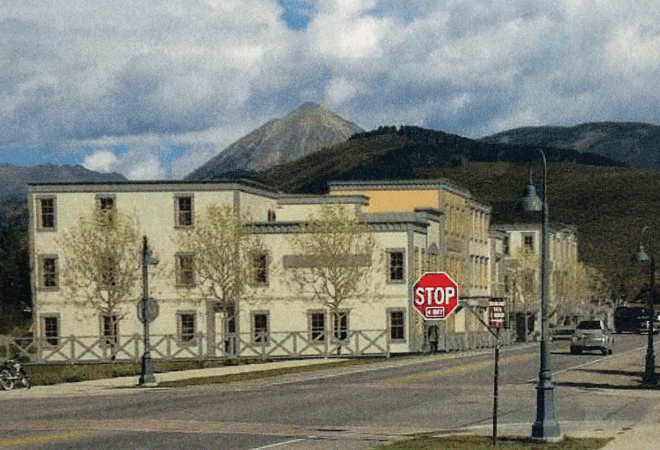 At a meeting on April 12 the board supported several major elements of the proposed planned unit development (PUD), including its basic size and massing. According to Crested Butte design review and historic preservation coordinator Molly Minneman, BOZAR members found the PUD "as being compatible with the neighborhood context and the scale is consistent with the objectives and purposes of the zoning code and the B-2 district. They added that site amenities that include public restrooms, bike racks, and the public use of Block D open space along with several dedicated public parking spaces was adequate to receive an increase in the floor area ratio above the matter of right, and further that the underground parking system is adequate to receive the underground parking credit."
The 33-unit condominium hotel will have 67 "keys" or separate hotel rooms, that basically consist of two buildings along Sixth Street stretching from Gothic Avenue to the north edge of town across from the Gas Café. There will also be five cottages. The building that would house the lobby, a bar and some retail space would be about 27,000 square feet, while the annex building containing the hotel rooms and three affordable housing employee units would be about 28,000 square feet.
BOZAR is amenable to allowing a deck extension and entry awning over the Teocalli Avenue right of way, along with a valet parking aisle for the hotel in the same right of way.
The next meeting between the developers and the BOZAR will be held May 17.