Local woman receives Governor's Creative Leadership Award!
Colorado Creative Industries (CCI) announced this week that Maryo Gard Ewell of Gunnison, Aaron Abeyta of Antonito, and Damon McLeese of Denver were selected to receive the 2017 Governor's Creative Leadership Awards. Maryo Gard Ewell of the Gunnison Community Foundation was selected in the arts and community action category for her lifelong commitment locally and nationally to arts and community building, particularly in small and rural communities. The Governor's Creative Leadership Awards honor Coloradans who have demonstrated a significant commitment to the state's creative landscape through civic leadership and volunteerism including advocacy, vision, collaboration and innovation. Congrats to Maryo!
Lacrosse fundraiser this Sunday
West Elk Lacrosse is holding a fundraiser this Sunday May 7 from 5-7 p.m at the Gourmet Noodle. The cost is $15 for adults and $10 for children 10 and under It includes pasta, salad, bread and soda.
Holocaust survivor to speak at Crested Butte Community School
Crested Butte Community School and B'nai Butte Congregation are pleased to welcome Eric Cahn, a Holocaust survivor.  On Thursday, May 18 at 6 p.m. they will host a community dinner in the CBCS Multi-Purpose Room followed by Eric's presentation at 7 p.m. This catered event is free and generously sponsored by B'nai Butte.  RSVP is required.  Please email Leslie at Lbme01@yahoo.com by May 12th to attend.
Pallet Party "Celebrations" at the GAC
The community will be celebrating and you can, too, at the Gunnison Arts Center, as you create a unique piece of art on a pre-assembled wood pallet, great to give as a gift or make one to keep. No experience is necessary. The event is on Saturday, May 6. From 6 to 9 p.m. for $40 per person, which includes all supplies. A cash bar will be available. Celebrating Western State Colorado University and Gunnison High School grads, this pallet party will give options to use names, class dates, and school pride colors. Pre-registration is required. Register at Gunnisonartscenter.org, (970) 641-4029 or 102 S. Main St.
Writer's Master Class: Write to be Read
Write to be Read, a one-day writer's master class/workshop at the Gunnison Arts Center will be held on Saturday, June 10, from 9 a.m. to 3 p.m., is perfect for writers with works in progress—from memoirs and novels to short stories and essays—who want to grow the quality of their writing. Award-winning writer and WritingStrides founder Alissa Johnson will cover the most common mistakes she sees in writing styles and the qualities that will make your writing stand out, from strong point of view to quality descriptions and believable character development. Writers are invited to bring their work in progress. Visit http://www.gunnisonartscenter.org/writers-masters-class for registration information.
Birthdays:
May 4- Nick Spallone, Donita Reitz, Sally Hall, Trippe Sproull
May 5- Jeff Burgess, Tyler Martineau, Tom Stillo, Niki Schroer, Dom Eymere, Chris Gray, Eugene DeStefano, Kay Gentry
May 6- Sherrie Vandervoort, Chris Sharpe, Steve Glazer, Lissy Anderson, Jamie Booth, Megan McGarity
May 7- Kate Barney, Erica Kelleher, Ayla Cottrell, Katie Hatlem, Chuck Shaw, Marissa Lambert, Erica Rasmussen
May 8- Frog Gifford, Michele Lambert, Jackson Reamer, Catherine Washburn, Diane Folowell
May 9- Oz Osmundson, Frankie Baum, Chris Sahr, Peter Carey
May 10- LaDonna Largo, Kim Bednar, Lizard, Emma Bode, Hailey Loeffler,
Izzy Calligan, George Eaton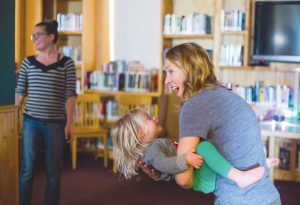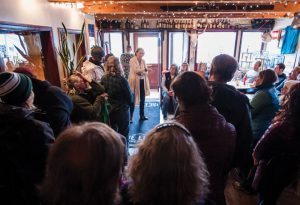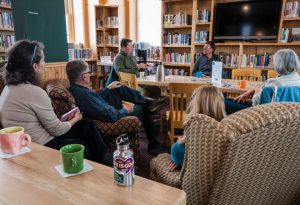 Cameo Question: How do you like your coffee?