Crested Butte Bike Week needs help
CB Bike Week begins next week and the various events are looking for volunteers. Bridges of the Butte begins at noon on Saturday, June 24 and goes for 24 hours. You can volunteer by emailing Alexis. The email is alexis@adaptiveports.org. The second annual Junior Crested Butte Bike Week will kick off on Friday, June 23 with the Slow Race Championships with free registration starting at 3 p.m. at First and Elk. The race will start at 3:30 p.m. After the Chainless World Championships join them for the Crested Butte Devo High School Race Team Fundraiser starting at 5 p.m. at the Majestic Theater. There are clinics on Saturday and a race on Sunday. If you are interested in getting involved, please contact Amy at amy@CrestedButteDevo.com or call (970) 596-4085.
Opportunities with the Crested Butte Creative District
The Crested Butte Creative District is searching for two new individuals to join the Creative District Commission. Applications are due Monday, June 26. The Creative District also has two paid opportunities for local creatives: Paint the Town Bicycles. Compensation is $250 per bicycle. Applications are due by Friday, June 16. Create a Temporary Art Installation at the Center for the Arts. Compensation is $3,000. Applications are due by Monday, June 26. More information and applications for all of the opportunities are available at cbcreativedistrict.org/opportunities.
Ya You Right!
The valley's community radio station KBUT will host its 15th Annual Friday Night Fish Fry, June 16. Festivities begin at 4 p.m. All are invited to enjoy old-fashioned Southern-style fish fry. New Orleans–themed music will be played throughout the evening along with lawn games, face painting for the kids as well as KBUT' summer raffle. Dinner is just $20 for adults and $15 for children. For more information, and to purchase your tickets please visit: KBUT.org/FishFry or call (970) 349-5225.
Paper & Pinot Event at the GAC
While sipping different pinot wines at the Gunnison Arts Center, students will complete two projects based on paper collage techniques creating one-of-a-kind pieces of art work. Join this AND Series Event on Thursday, June 15 from 6 to 9 p.m. for $40 per person,  which includes two drinks, light apps, art supplies and inspiration. Pre-registration is required. The instructor will be JoDee Costello. To register go to gunnisonartscenter.org, call (970) 641-4029 or stop in at 102 S. Main St.
Mandalas & Mimosas: Cocktails on the Courtyard event at GAC
These morning adult art events at the Gunnison Arts Center on Saturday, June 17 from 10 a.m. to 1 p.m., will take place on the Center's gorgeous, outdoor courtyard. Students, with a mimosa in hand, will create a large beaded circular mandala necklace centerpiece with matching earrings. Colors from the 4th of July holiday and fireworks will be used for inspiration. The cost is $40 per person. Pre-registration is required. The instructor will be Deirdre Jones. To register go to gunnisonartscenter.org, call (970) 641-4029.
Interested in programming? The CB Library has a spot for you
Starting on Saturday, June 17 from 9 to 11 a.m. the Crested Butte Library will host "Everyone Programs!" a free, self-paced, coached introduction to computer programming for people who know nothing about programming. The sessions will meet on Saturdays starting June 17 at the Crested Butte Library, but you can join any time. The sessions are completely free and will be run by Bruce Eckel, who has been writing books about programming languages for over 30 years, as well as training, consulting, and speaking at conferences. Email mindviewinc@gmail.com or contact the Crested Butte Library at (970) 349-6535 for more info.
Birthdays:
June 15-Chris Garren, Laura Hilton, William Holes, Jason Fries
June 16- Hilde Nachtigall, Hope Wheeler, Sam Lumb, Susan Marrion, Jay Barton
June 17- Tamara Ayraud, Nan Lumb, Margo Covelli, Chris Zeiter
June 18- Mark Phwah, Ava Lypps, Chuck Cerio, John Banker, Heather Paul Featherman, Dave Penney, David Baxter
June 19- Polly Huck, Nolan Probst, Jimmy Faust
June 20- Heli Peterson, Margot Levy, Bill Frame, Jr., Vic Shepard, Lindsay Kopf, Alana Dietrich
June 21- Kathy Freed, Ward Weisman, Jake Jones, Jackson Melnick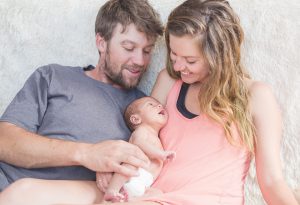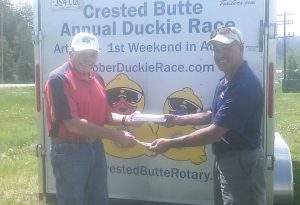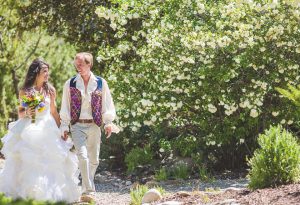 Cameo Question: What's your best dad joke?