CB Film Fest to present I Am Not Your Negro on Thursday
Raoul Peck's award winning documentary  I Am Not Your Negro (altered from the original Nigger) will be shown at the Center for the Arts on Thursday, August 17. Based on the writings of American literary giant James Baldwin and his unfinished novel, Remember This House, I Am Not Your Negro tells the story of race in modern America. I Am Not Your Negro is a journey into black history that connects the past of the Civil Rights movement to the present of Black Lives Matter. This is a must-see film for all Americans and an opportunity to see into others' lives—lives not represented in our valley—with the hope and the promise that we need to know one another better.
Check out the eclipse
Get outside late Monday morning to take in a somewhat rare solar eclipse. Our valley will get about 89-percent coverage that will peak about 11:45. Remember, it is never safe to look directly at the un-eclipsed or partially eclipsed sun so get the special glasses or use a pinhole method (Google it) to watch the shadow.
Big weekend for bikes in CB
There will be no shortage of mountain bikers in town this weekend as the Outerbike event will take over the CBMR parking lot and the Big Mountain Enduro racers will be competing on the 19th and 20th. Outerbike is a bike demo party with reps from all the big manufacturers showing off the latest technology. Close to 450 avid mountain bikers have signed up for the party. Meanwhile the serious racers will be hitting the nearby trails. The BME website describes this weekend's event as "a true test of mental strength, strong fitness and requiring a huge sense of adventure to get through the demanding two-day race."
An evening writing session at the library
Wish you were writing more? Join award-winning writer and WritingStrides coach Alissa Johnson and the Crested Butte Library for an evening of writing on Thursday, August 17 from 6:45 to 8 p.m. Take a break from your current project (or even trying to find one) and come get in the flow. After all, writing has a way of leading to more writing. We'll focus on the theme of creativity, with writing prompts to get started and plenty of writing time.
Opportunities with the Crested Butte Creative District 
The Crested Butte Creative District fall grant cycle is now open. The Creative District is accepting proposals for up to $3,500 for creative projects. Proposals are due by August 18. More information is available at www.cbcreativedistrict.org/grants. The Creative District also has an opening for a new commissioner. More information and applications available at www.cbcreativedistrict.org/opportunities. Applications are due on Friday, August 25.
"Wine for our Watershed" tix on sale
The High Country Conservation Advocates presents "Wine for our Watershed," a wine tasting with local expert and certified sommelier Aaron Tomcak of Mountain Spirits Liquor, Thursday, August 24 at 5:30 p.m. On this summer evening at the Depot, sample four different wines paired with cheese from Laz Ewe 2 Bar Dairy and locally made bread. Tickets are $50 and all proceeds will benefit HCCA's water quality work to keep our headwaters healthy. To reserve your seat, please visit https://www.hccacb.org.
Birthdays:
August 17- Norm Bardeen, Vicki Shaw, Karl Plambeck
August 18- Deb Hodak, Nick Rayder, Betty Barkman, Joshua Pruett
August 19- Paul Hird, Laura Mitchell, Phil Chamberland
August 20- Trent Bona, Sarah Smith
August 21- Tony Borland, Talia Reynolds, Lexy Archer, Shobie Partos
August 22- Michael Beck, Paul O'Connor
August 23- Martha Montano, Mike Nolan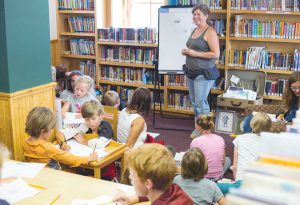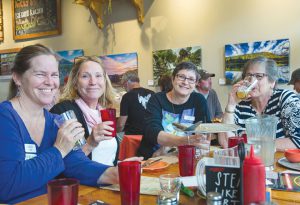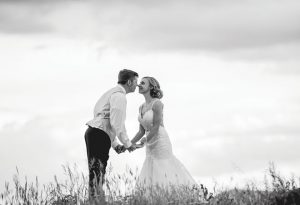 Cameo Question: What's left on your summer to-do list?