A dozen local artists to hold opening on Saturday
Come see the inaugural exhibit of the Artists of Crested Butte at the new Piper Gallery, featuring twelve local artists. An artist reception will be held Saturday, Aug. 26 from 6 to 8 p.m at the CB Center for the Arts. Everyone is welcome to attend.
FREE yoga at the Library 
The Crested Butte Library will offer a free yoga class on Saturday, August 26 at 9:30 a.m. The guest instructor Ashley Sargent, will lead a Hatha yoga session. This is a great chance for you to try out a different yoga instructor or a new style of yoga. All levels are welcome. Call (970) 349-6535 or email lisa@gunnisoncountylibraries.org for more information.
Cabaret: Wild, Weird & Wonderful at the GAC
Sit back relax and enjoy an evening of costumed cabaret-style song and dance entertainment for ages 18 and over on August 25-26 at the Gunnison Arts Center. Doors open at 7:30 p.m., and the curtain goes up at 8. This summer's show is the latest in the GAC's series of saucy and sizzling cabaret evenings featuring piano, song, and dance by all local performers.
Celebration of Life
A Celebration of Life for Art Olsen, long time Crested Butte resident, will be held at Oh Be Joyful Church on Sunday, August 27 at 2 p.m. Please come and share in the celebration with your thoughts and stories of Arthur.
Mountain Theatre holiday play auditions
The Crested Butte Mountain Theatre is giving the holiday season a little extra cheer, with a December production of HO! HO! HO! The Santa Claus Chronicles for grades K through 12 and Gift of the Magi for grades 9 through 12. Auditions are September 9 and September 23 from 9 to 11 a.m. at the Mallardi Cabaret, on Elk Avenue at Second Street. Performances are on December 2, December 9, and December 16 with a special appearance by the Crested Butte School of Dance Company dancers. For questions, please contact directors Jesse Buchanan or Harmony Dawson at CBMTholidayextravaganza@gmail.com.
DJ Sean Back to School Party: Friday, September 1, 9 p.m. 
Let it all hang out at a full-blown dance party celebrating the end of summer and back to school with DJ Sean. Born and raised on the South Side of Chicago, DJ Sean immersed his musical talents into the business of spinning tunes at the ripe age of 15. From that time forward he committed himself to two things. First, he vowed to never DJ using a computer. Second, he strives to always make tight transitions from one song to another, guiding dancers through an experience of non-stop music seamlessly blended together. He's a Chicago mainstay in the DJ scene, traveling as far as Las Vegas to ply his craft. Remixes, beats, samples and scratches—he will get your body moving! Ages 18 and up. Call 349-7487 for more info.
Birthdays:
August 24- Trudy Yaklich, Perdie Linehan, Pam Bode, Montana & Dakota Wiggins, Madeline Pulley, Karen Hoskin
August 25- Sigrid Cottrell, Jerry Bigelow, Mary Chandler, Jessica Rutherford, Val Jaquith
August 26- Kerri Councilman, Wyatt Ewert, Lee Olesen, Chris Ladoulis
August 27- Nancy Wicks, Mick Osmundson, Read Hunker, Kiara Cottrell, Terry Vaughn, Craig Burbank, Monica Harrington, Kay Peterson Cook, Wayde Hollis
August 28- Betsey Friedman, Susan Parker, Charlie Reamer
August 29- Sam Evans, Jon Morrissey, Mary Baim, Scott Moss, Ben Pritchett, Dianna Dickerson, Sierra Brooks, Summer Lambro, Carter Beesley, Olivia Reamer, Lisa Cramton
August 30 – Steve Jennison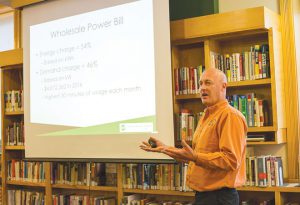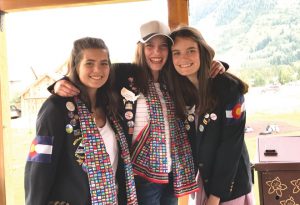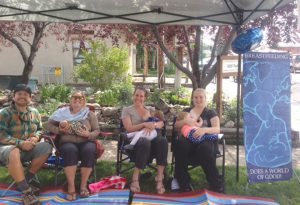 Cameo Question: How did seeing the eclipse make you feel?