Run 5K with Emma this Saturday
The inaugural Emma Coburn Elk Run 5k is Saturday, September 30 at 10 a.m. The course starts at 3rd and Elk Avenue and heads out Peanut Lake Road. Here's your chance to pace yourself against Emma as well as a host of other Olympians and top runners from throughout the state. There will be a live band, food, drinks and the festivities will continue until 3 p.m. with a post race thank you dinner at Elk Ave Prime that evening. Proceeds to benefit Living Journeys. For more information and/or to sign up go to elkrun5k.com.  She will also be at the Brick Oven Friday evening from 5 to 7 p.m. to take pictures and sign autographs.
Jackson's Honest Featured on 'Shark Tank' this Sunday
Local chip company Jackson's Honest will be featured in a segment of the two-hour season premier of television show "Shark Tank" on Sunday, October 1, from 8 to 10 p.m. on ABC. The segment will tell the story of Jackson's Honest and its founder, the Reamer family. "Shark Tank" traveled to Crested Butte this summer and filmed a fair amount of town, the Reamers' house, and kids in an effort to provide some more background/context to the Jackson's Honest story. Tune in to see a local story on national television.
Blue Door Studio Tour this weekend
Take an art studio tour at the Blue Door Studio this Sunday, Oct. 1, fro 11 a.m.- 6 p.m. Visit Carol Connor's studio, to see abstract paintings, found object assemblages and equine art. It is located at 173 CR 749, Almont. Call 970-641-3153 or email carolconnor@wildblue.net.
Bilow exhibiting in Gunnison
Award-winning Crested Butte photographer Nathan Bilow is exhibiting his outstanding Fall Color Landscapes and "Naturally" nude photographs at the Gunnison Gallery until Saturday, September 30. Don't miss seeing this unique show. Gunnison Gallery is currently open Monday through Saturday at 124 N. Main St.  Call Anne Michel at (970) 641-6111 for more information.
Dance schedule is out
The Crested Butte School of Dance Winter/Spring Performance schedule is online at dancecrestedbutte.org and registration will open October 3rd!
Socrates Café to talk about diversity
Socrates Cafe will ponder "Is there value in diversity?" on Tuesday, October 3 at 9 a.m. at the Crested Butte Library. This engaging hour promises to exercise your brain. Socrates Café meets on the first and third Tuesday of each month at 9 a.m. and tackles a new topic each session. For more information contact the Crested Butte Library at (970) 349-6535 or via email: lisa@gunnisoncountylibraries.org.
Birthdays:
September 28- Jerry Jeff Gore, Christy Best, Linda Mitchell Battaglia
September 29- Bridget Bellamy, Sylvia Campbell, Willy Miller, Anna Smith, Ilene Spector
September 30- Hallie Kline, Dianne Erickson, Nettie Kapushion, Kelsey Beltz, John Marc Ventimiglia, Lloyd Harlan, Gwen Nixon, Garrett Miller, Peter Giannini, Pete Rowland
October 1- Haley Flanders
October 2- Christo Church, Lindsay Alecia Brown, Theresa Fletcher, Mike Lauerman, Sarah Bivens, Mary Emma de Compiegne, Sara Jordan Morgan
October 3- Steve Ein, Jane Berglund, Bradley Santelli, Jennifer Helms, Becky Morgan
October 4- Linda Evans, Robb Pennie, Aaron Friedman, Mina Moscatelli, Jacob Parr, Chad J. Reich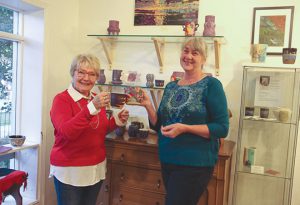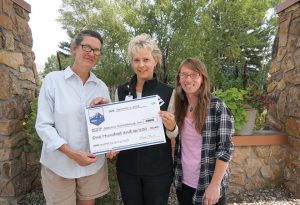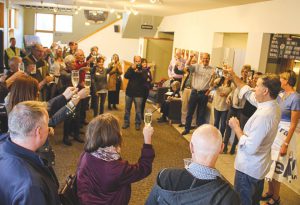 Cameos: If your life was a movie what would the genre be?