Run and drink
The second annual Park to Peak to Pint trail race is this Saturday, September 9 a starting at 8 a.m. The race starts in Rainbow Park, follows a series of trails to the summit of Crested Butte Mountain and then comes back down to the finish line at the CBMR base area. The race is the third of four races in the Eddyline Trail Running Series. Online registration is open until Thursday, September 7. For more information check out livingjourneys.org/trailseries/.
Chili and Beer in Mt. CB on Saturday
Speaking of drinking. This weekend is the Chamber of Commerce Chili and Beer festival. It starts at noon on Saturday, September 9 and runs until 4 p.m. It is a fun afternoon on a good fall day so get up and taste brew and beans
Houston flooding postpones local gathering
The "God Is Love" gathering scheduled for Sept. 9 has been postponed until next spring.  One of the organizers is in Houston dealing with a flooded home, so the event will be re-scheduled for the spring.
Meet the Masters: Picasso & Pinot
Learn the skills of the masters. For this Picasso & Pinto event at the Gunnison Arts Center on Thursday, September 7 from 6 to 9 p.m., you will be taught by instructor Cheri Isgreen the history of Picasso's "Three Musicians" and learn how to use this dynamic art movement to create your own musician in the style of cubism and Picasso. You will go home with a finished canvas and new skills while enjoying a selection of Pinot wines. The $40 per person fee includes two drinks, light apps, and instruction. Pre-registration is required.
Dance registration
Fall Dance Registration for the CB School of Dance and CB Dance Collective is Open and Classes Begin Sept. 18! Register for aerial and ground dancing classes at dancecrestedbutte.org.
Movie night
The International Order of Rainbow for Girls is hosting a movie night on Friday, Sept 9th from 6:30 to 9:00 pm.  Want to learn more about what IORG/Rainbow for Girls is all about?  Bring your parents and come to learn more about it, from Girls who already belong and their adult sponsors.  And then have fun with other girls your age, while watching a movie and enjoying popcorn.  We are located at 122 N Iowa in Gunnison.  If you have questions, please call Kathy at 970-275-2966.
Birthdays:
September 7- Audry Jacobsen, Tracy Smith, Henrietta Raines, Shyanna Dachs, Hank Deroche
September 8- Bob Brotherton, Dennis Lass, Tyler Lucas
September 9- Julia Galloway, Sierra Leonetti, Ron Foster, Flora Rotner, Karen Janssen
September 10- Debra Bird, Levi Parr, Dr. Elliot Brown
September 11- Rose Radziej, Tracy Williams-Hastings, Mike Molitor, Rob Rossman, Maile Cowell
September 12- Norm Dumas, Josie Byron, Taylor Davis, Marilyn Phillips, David Hunt, Jeff Bivens, Annie Parr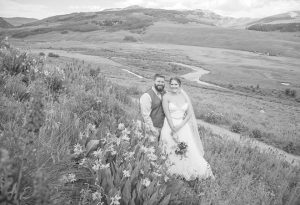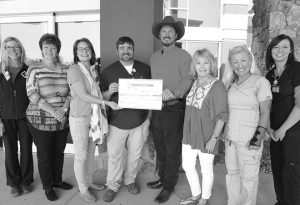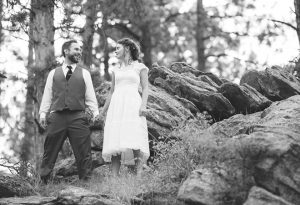 Cameos : What's your favorite chili or pepper?