Candidates Forum is Sunday!
The great election of 2017 is here and the Crested Butte News is holding its Candidates Forum this Sunday. It begins with presentations and questions for the proposed tax issues with the CB Fire Protection District and the vacation STR rental tax proposed for Crested Butte. That will be followed by a dozen of your neighbors running for council or mayor taking your questions. It will be at the CB Center for the Arts and is planned to run from 5 to 7:30.
Met Rec board wants to hear about what you want it to do
The Gunnison County Metropolitan Recreation District (Met Rec) will be holding public meetings in Gunnison and Crested Butte as part of a strategic planning process. The Board of Directors hopes to receive input from constituents about the services they most value and to provide information about the challenges facing the District. The first planning session will be held on Tuesday, October 24 at the Crested Butte Town Hall, 507 Maroon Ave, Crested Butte, beginning at 6 p.m. The District can be reached at (970) 641-8725 or via email at admin@gcmetrec.com.
Time to lose the summer stuff in CB
The town of Crested Butte is asking everyone to remove all personal items from sidewalks and Town rights-of-way including bike racks, benches, tables, and chairs.  Please unlock your bike from Town bike racks by October 22.
Western Swing & Whiskey at GAC
Explore one of Colorado's hottest dance styles in this exciting Dance AND Series event, Western Swing & Whiskey, on October 20 from 7 to 9:30 p.m. in the Gunnison Arts Center's Outdoor Courtyard (weather permitting). Enjoy good company while learning country swing two-step basics and sipping on a selection of refreshing whiskey cocktails. Couples and individuals are welcome. Instructors: Tyler Lull and Victoria Goedjen. The price to take part is $20 per individual, and $37 per couple, and includes two drinks, light appetizers and instruction.
Trailhead Fall Fest on Sunday
Bring the kiddos to the Trailhead Fall Fest on Sunday, October 22 at the pavilion outside of the Trailhead from 2-6 p.m. The fun includes: a costume contest, pumpkin carving, face paint, games, art projects, chili and cornbread and more. The School of Dance will be there too for a special performance at 5 p.m., followed by a Thriller dance lesson!
Coldharbour Gala Saturday in Gunnison
Learn how you can be a part of Coldharbour Institute's facilitation of responsible living practices in the Gunnison Valley at a gala on Saturday at the Gunnison Arts Center from 5:30 to 8 p.m. Everyone is welcome. The first annual Harvest Gala and Fundraiser is an extraordinary celebration benefiting Coldharbour Institute. Tickets are $35, available at Double Shot, and The Guild or online at www.coldharbourinstitute.org/harvest-gala.html.
Birthdays:
October 19- Andrea Schultz, Trevor Baim, Emma Coburn, Richard Melnick, David Hartman
October 20- Eric Reinhardt, Elior Bilow-Makler, Malcom Boyce
October 21- Ashton Wyckoff, Jackie Vellardi, Malcom Bailey, Tylor Byers, Rusty Reycraft
October 22- Dave Rose, Everett Garcia, Ilo Hawley, Tracy Davenport
October 23- Sarah Smith, Drew Braunell, Katey Nelson, Kristy Swanson, Cody Buchholz, Payson Adams
October 24- Megan Paden, Spencer Reeves, Lynne Quint, Brenda Snyder, Dylan Alagna, Lori Annarelli, Donna Spahn
October 25- Ted Evans, Willy Hamblett, Hallie Phillips, Michael Blunck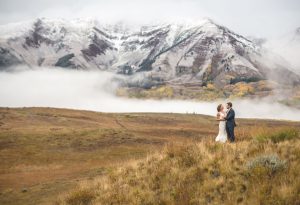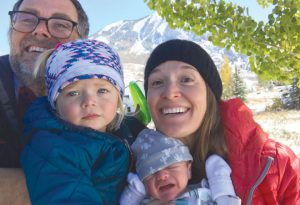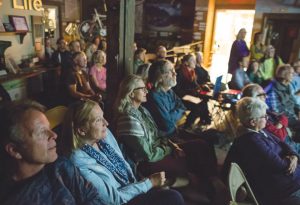 Cameos: What unexpected issue or out-of-the-ordinary item would you like to see on the local ballot and put to vote?