Be a 1% for Open Space business
The official fall sign up season for 1% for Open Space is open now through December 15. These slower days of early winter are the perfect time for local businesses to sign up for 1% for Open Space. Since 1997, 1% has collected more than $2.7 million to help protect more than 12,000 acres in Gunnison County. Business participation is free, extremely easy, and we offer free bookkeeping services and support materials to get you started. Businesses interested in learning more about the program should contact executive director Molly Murfee at (970) 349-1775 or director@1percentforopenspace.org for a free informational coffee date to answer questions and help strategize how to best fit the program into your business. Visit www.1percentforopenspace.org for complete information on the program, funded projects, and participating businesses.
Local backcountry authors at Townie Books Saturday
Authors Brittany Walker Konsella and Frank Konsella will present and sign their new book, Backcountry Ski & Snowboard Routes: Colorado, at Townie Books on Saturday, November 25 at 6 p.m. In 2011, Brittany, a former freestyle skiing competitor and coach, became the second woman and ninth person overall to ski Colorado's 14,000-foot peaks. Frank Konsella, a former ski racer and IFSA Big Mountain competitor, finished his goal of skiing all of Colorado's 14,000-foot peaks, the fourth person to do so in 2008. Frank is a real estate agent in Crested Butte, and Brittany is a math and science tutor. Frank and Brittany both write frequently about their outdoor adventures on their blog, www.14erskiers.com. Townie Books is located at 414 Elk Avenue and can be reached at (970) 349-7545.
Local artists can fulfill your holiday needs  
The Crested Butte Creative District announces their first annual Give Creatively guide this holiday season. Creatives and creative businesses in the valley have put together a list of one-of-a-kind goods and experiences that make ideal and personal gifts for the holidays, all either made or offered right here in the valley. Visit the Crested Butte Creative District online at http://www.cbcreativedistrict.org/give-creatively/ to view a listing of participating businesses offering locally produced goods, tickets to live shows and productions, and more—many with discounts and promotions.
Move the Butte 2018 – Call for dancers
Calling all dancers, movers and shakers for the CB Dance Collective's annual production of Move the Butte! It is an amazing community dance production full of love, joy and community dance! If you would like to participate as a dancer please email movethebutte@gmail.com or visit the Crested Butte Dance Collective Facebook page! This year's Move the Butte show dates are set for February 20-24, 2018.
Art Babies classes at the Trailhead
Have a blast dumping, pouring, shaking, mixing, painting, and generally making a mess in this fantastic sensory-based art class for babies and toddlers at the Trailhead. The Trailhead provides the supplies, and the instructor leads each parent and child through a variety of creative art activities. The best part? The mess is on the children's museum floor, not yours! This is the perfect opportunity to get your child's hands messy while you learn how to do some fantastic art projects with your baby or toddler. Enjoy time in the museum with other families after Art Class. Classes start in November and run through February. To register, visit trailheadkids.org.
SubZero Gunnison Arts Center Gala
Step into a frosty wonderland full of beauty and enchantment at this year's Gunnison Arts Center SubZero Gala on Saturday, December 2 for $60 per ticket. Enjoy an elegant dinner, entertainment, and dancing along with an exciting raffle and live auction full of fabulous finds, staycations and get-away experiences. Help support the GAC at their annual year-end fundraiser while enjoying an elegant evening.
Birthdays:
November 23- Matt Berglund, Mike Raterman, Andrea Ouimet, Logan Boscaro
November 24- Justin Hastings, Theodore Trujillo, Dylan Tyzzer
November 25- Loree Mulay Weisman, Charlotte Rotner, Alison White
November 26- Adam Crist, Jennie Villanueva, Molly Massey, Albert Maunz, Chris "Buck" Myall, Rewk Patten
November 27- Eric Jernigan, John Covelli, Camille Lohr, Shelley White, Cyndy Lang, Liz Blackwell, Sam Reaman, Diner Theaker, Trevor Maltby
November 28- Sharon Sharpe, Wes Williams, Audrey Anderson
November 29- Nel Curtiss, Aria Capps, Nathan James, Francene Kopf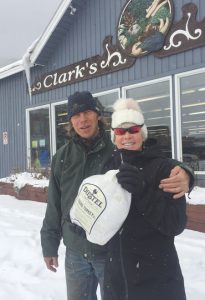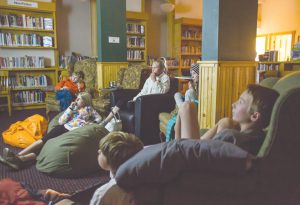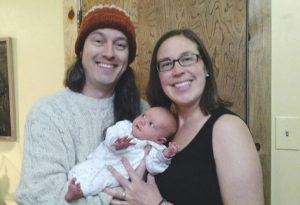 Cameos: What do you do to get ready for ski season?