Alumni Hockey game is Saturday
Former local high school hockey players are in town for the holidays and lacing up the skates once again for the annual Alumni Hockey Game on Saturday, December 30 at 8 p.m. at Big Mine Ice Arena. It's also a fundraiser for the local hockey program as organizers will offer the CB Titan Hockey 50/50 Puck Toss. $10 a puck or 3 for $25 and toss them on the ice. Closest to the bullseye splits the proceeds.
Artists of Crested Butte January Scavenger Hunt
Pick up your playing card at downtown Crested Butte art galleries to take part in a scavenger hunt. Visit the local art galleries, searching for the photos on your card, and get a sticker each time you find one. Once your card is complete return it to the Oh Be Joyful Gallery to be entered for a drawing on January 30 for a gift certificate.
American Government Primer Series starts Wednesday
Part one of Sarah Coleman's American Government Primer Series at the Crested Butte Library starts this Wednesday, January 3. This four-part class (January 3, 10, 17 and 31) will cover the relationship between the federal and state governments (Federalism), the relationship between the branches of the government, and the interaction between the government and individuals (procedural due process, fundamental rights, and equal protection). The goal for the course is for you understand your government on a deeper level and to engage with your government with greater confidence. For more information contact lisa@gunnisoncountylibraries.org or call (970) 349-6535.
Come listen to hometown boy at the Center 
Singer-songwriter Jackson Melnick was raised in Crested Butte. Now performing as Jack Gwydion, the last name coming to him in a dream meaning "of the trees," Jack lives to sense the beating heart of poetry and has long admired musicians with small-town sincerity and big-world humanity. His music speaks to the modern day and timeless mysteries of the heart with Dylan-esque lyrics and a seriousness that exhibits a power far beyond his years. He is playing at the Crested Butte Center for the Arts on Friday, January 5 at 8 p.m.
Arts Center Singers Choir at the GAC
Community choral music returns to the valley with the formation of the Art Center Singers. Under the direction of Alicia Belgiovane, the choir, consisting of local singers, will rehearse and perform songs that everyone loves to sing. Rehearsals and concerts will be held at the John and Georgie Kincaid Concert Hall in the Quigley Art Building on the Western State Colorado University campus. Returning singers can register through the Gunnison Arts Center online or in person. New prospective singers should contact Alicia at alicia.belgiovane@gmail.com. The registration deadline is January 12. Rehearsals will be held on Monday evenings from 5:30 to 7:30 p.m. beginning January 29.
Birthdays:
December 28- Amaryllis Foss, Lindsey Schauer, George Harrington, Doug Pearlman, Kyle Mattingly, Vince Scola
December 29- Molly Frame, Alexandria Howe, Michele Zembal, Johnny Monek, Wendy McDermott
December 30- Morgan Cavanaugh, Bill Wolfson, Ella Reamer
December 31- Cath Sherrer, Judy Esposito, Kiera Rossman, Pete Carrigan, Bugs DuVal, Robin Cox, Diane Dodd,
Joel Lewis
January 1- Emma Lambro
January 2- Sarah Keene, Cathleen DeMuth, Michelle Gerber
January 3- Patsy Lucci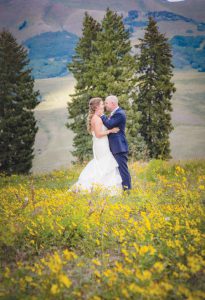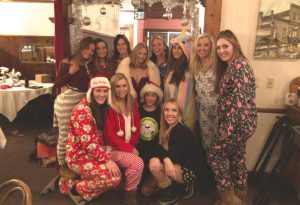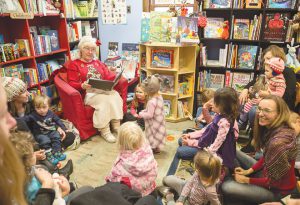 Cameos: What is your new year's resolution?