Taste beer, support the CB Avy Center on Friday
The Crested Butte Avalanche Center is hosting its fifth annual Go Deeper beer tasting event on Friday, January 26 at the Mallardi Cabaret Theater 6-9 p.m. Breweries from throughout Colorado, including our two local ones, will be on hand to serve up some suds. $25 for all the beer you care to taste, $20 for CBAC members. There will be a general raffle of some items and we will announce the membership raffle winner.
Pond hockey this Sunday
The Crested Butte South POA and the West Elk Hockey Association are hosting the Red Mountain Classic 3v3 pond hockey tournament in Crested Butte South on Sunday, January 28. Proceeds to benefit West Elk Hockey and Crested Butte South ice rinks. Registration and information can be found at cbsouth.net.
Fat Bike Worlds this weekend
The Borealis Fat Bike Worlds presented by Upslope Brewing are this week. The racing starts Thursday at the North Village, fat bike demos will be available on Friday at the North Village, the Fat Bike World Championships are on Saturday on the town ranch and there will be lift served downhilling available on the Gold Link lift on Sunday. For more info or to register go to cbchamber.com.
Join the CB Creative District board
The Crested Butte Creative District is seeking an individual to fill a vacant seat on the Creative District Commission. Commissioners are responsible for setting the course of the Creative District, with current initiatives including public art projects, professional development for creatives, arts education for youth, and marketing the Creative District. To find out more about the commission seat and apply visit: http://www.cbcreativedistrict.org/commissioner/. Applications are due by Tuesday, January 30, 2018 at 5 p.m.
Purchase your 2018 dog tag now
If you live within the town of Crested Butte and own a dog, your dog must be registered and have a current valid town license tag. Please bring proof of current rabies vaccination from your vet. Dog tags are valid for one year from January 1 through December 31. You must purchase a new tag in January every calendar year. Fees are $7 if your dog is spayed or neutered and $15 if your dog is not spayed or neutered. For more information call Diane at 349-5338.
Birthdays:
January 25- Tucker Roberts, John Napier, Camden Scales, Chloe Hillman
January 26- Ken Cloud, Sophie Tetler
January 27-John "Smalls" Lumadue, Crista Shaffer, Blake Courtney
January 28- Nancy Vogel, Jim Truettner, Katie Kupcinski, Ofra Reynolds, Dave Dlugasch
January 29- Julia Kortz, Siena Truex, Anika Jobson, Paul Andersen
January 30- Melissa and Sara Fenlon, Erika Hosier, Joel Reycraft
January 31- Edgar Villanueva, Ade Smith, Becky Barkman, Dave Polster, Gracie Coburn, Ellie Feder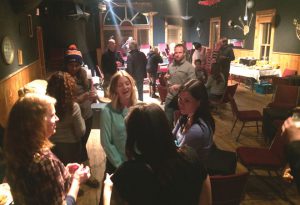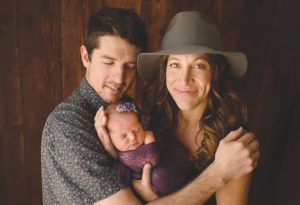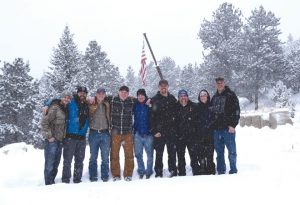 Cameos: What is your women's march message?