Don't get pinched this Saturday…wear green
Get out your green this Saturday as it is St. Patrick's Day. That means plenty of green beer and car bomb opportunities. And that being the case, the Mountain Express is running a late bus between Crested Butte and the mountain. The last bus from CB to Mt. CB will leave the Old Town Hall bus stop at 2:10 a.m. The smart thing is to catch the bus before that or have the Town Taxi on speed dial.
AJ helping with a food drive this Sunday
This Sunday, don't miss the 44th Annual Al Johnson Uphill-Downhill Ski Race. It's is a highlight of the CB spring event circuit and full of costumes and revelry. New this year is a partnership with the Gunnison Food Pantry. Bring three non-perishable food items to bib pick-up on Sunday from 8 to 9:30 a.m., and receive a gift from the Brick Oven. All food collected will go directly to the Gunnison Country Food Pantry. Now you can make a difference for people in need while having the time of your life in tele boots. Thanks to the Crested Butte Avalanche Center and the Brick Oven Pizzeria for making the Food Drive possible.
Town looking for input from  skateboarders and sledders 
There will be a Crested Butte Town Council work session this Monday, March 19 at 6:15 p.m. at the Crested Butte Town Hall to discuss the locations of the Skatepark and Sled Hill in town. The proposed annexation north of town has created the opportunity to relocate the Sled Hill, thereby allowing the Skatepark to remain at Big Mine Park rather than moving to Town Park. Your input is valuable. If you have an opinion on the locations of these much-loved park amenities, please participate in this work session and share your opinion. For more information about this project contact Janna Hansen at 349-5338.
Learn to hunt turkeys, March 28 in Montrose
If you want to learn how to hunt turkeys or improve how you hunt these wily birds, plan to attend a "Turkey Hunting 101" class in Montrose on March 28. The class will be held at the Delta-Montrose Electric Association, 11925 6300 Road, from 6 to 8 p.m., March 28. Seating is limited and attendees must sign up in advance. The best way to sign up is through the CPW web site or call CPW's Montrose office at (970) 252-6000. Spring turkey season is long and also allows hunting during a time of relatively warm weather. Season dates are April 14 through May 27.
Drew Emmitt with Family & Friends to help Living Journeys
Enjoy the music of Drew Emmitt and his guests this Friday, March 16 at 8 p.m. at the Center for the Arts in Crested Butte for a lively concert to benefit Living Journeys. All proceeds will help Living Journeys provide hope to community members fighting cancer, strength to their selfless caregivers, and courage to the students who witness their parents endure, overcome and surrender to cancer. Tickets are $35, and available at livingjourneys.org/tickets and at Castle Creek Guitars in Gunnison.
Birthdays:
March 15- Caren Caroll, Carolyn Helm, Lisa Smith, Nina Madden, Chris Wiig, Greg Wiggins, Kevin Reinert, Ben Reaman
March 16- Mary Haskell, Kent Laskin, Skyler Miller, Alia Sahr and Ayla Sahr, Heather Connor, Russ Karaus
March 17- Jana Alperen, Liam Loflin, Brooks Miller, Debbie Holmes
March 18- Patty Pike, Elizabeth Tharp, Kelly Bigelow, Cam Bain
March 19- John Tharp, Max Faust, Kyle Boyle, Sean Norton, Brian Levine
March 20- Elizabeth Becker, Shayla Wilson, Mikey "Shorts" Oulich, Laurie Voegeli, Devin Murray
March 21- Pat "Liver" Wiig, Tony Wildman, Tana Smith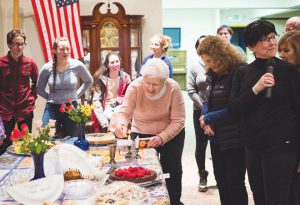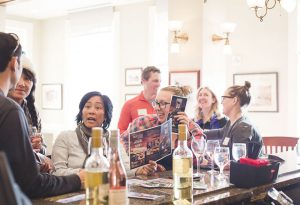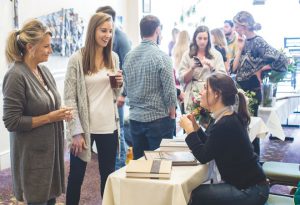 Cameos: What makes you feel lucky?