Relive the glory of Move the Butte this Wednesday
If you missed this year's Move the Butte or if you loved it and want to watch it again, come join CB Dance Collective to watch the video! The cast of dancers and friends will be gathering at the Majestic Theater in Crested Butte to watch this incredible annual dance performance on Wed. April 4th at 7:30 p.m.  This event is free for cast members and there is a $5 suggested donation for the general public.
Food pantry social hour Thursday in CB
The Gunnison Country Food Pantry invites you to Food for Thought: A Social Hour for the Pantry at Bluebird Real Estate, 211 Elk Avenue, on Thursday, March 29, from 5:30 to 7:30 p.m. Enjoy an evening of sharing knowledge and fun, free wine and appetizers and music by Tyler Lucas. Learn about your valley's Food Pantry and how they are taking a bite out of hunger in the Gunnison Valley. Don't miss the silent auction. The event is free and open to all community members.
Get Creative as the district is looking for art
The Crested Butte Creative District is requesting proposals for new destination signage and a piece of hanging, illuminated art at the Mallardi Theatre. Both requests for proposals can be found at http://www.cbcreativedistrict.org/opportunities/
Flauschink slide show changes venues
Yes, Flauschink really does start this week. The first event of the end-of-season celebration is Wednesday, April 4. The annual slide show with George Sibley and Duane Vandenbusche will be held at 7 p.m. at the Crested Butte Mountain Heritage Museum. Bring the kids and learn some local history!
The Gaze at the Gunnison Art Center
The Gaze—choreographed and directed by Donielle Carr, at the Gunnison Arts Center March 29-31 at 7:30 p.m.—combines dance, theatre, and spoken word to express the issues that arise when women are gazed upon as objects. The gaze is the act of seeing and of being seen. This is the world we live in everyday, though we do not always see it. Without recognition, there is no hope for change. As an audience member, the power to create change lies within your gaze. This show is appropriate for ages 16+. Doors open at 7 p.m.
Birthdays:
March 29- Ryan Houseman, Steve Lawlor
March 30- Brian Martin, Steve Curtiss, Marcie Telander, Keli Massey, Gregory Gull, Liz Sawyer
March 31- Lynn Moore, Deadhead Ed, Mark Malcuit, Andy Newsom
April 1-Brendan Starr, Jack Roman Elijah Klun, Benjamin Swift, Kathie Gruskin
April 2- Rachel Potoker, Suzy Coykendall, Bill Wheeler, Debbie Alpern
April 3- Kelly McGuire, Jess Towns
April 4- Noah Ostlund, Jet McGuire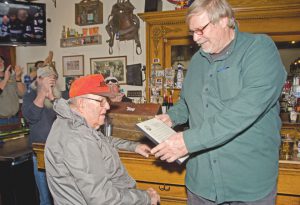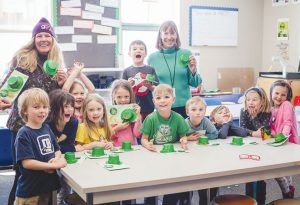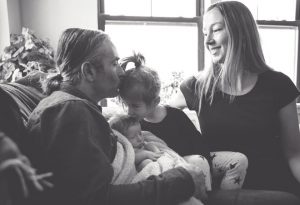 Cameos: Where are you living during the housing crisis?