Center for the Arts revving up for spring
It's a big concert week at the Crested Butte Center for the Arts. This week we've got Keller Williams, Tinsley Ellis and Sam Bush for all those spring breakers. Then a Cocktails & Canvases for those who need it just slightly turned down (and something to do off the slopes). The following week the Crested Butte Film Festival shows their last installment of Oscar Nominated Short Films in Live Action. For more info and tickets visit www.crestedbuttearts.org; 970-349-7487; The Center at 606 Sixth Street in Crested Butte from 9 a.m. – 5 p.m. Monday through Friday; or find us on Facebook.
Tax Code Talk at the CB Library
Local CPA Bob Pannier will help explain and answer your questions about the new 2018 Tax Code at the Crested Butte Library on Thursday, March 8 at 7 p.m. For more information contact the Crested Butte Library at (970) 349-6535 or via email: lisa@gunnisoncountylibraries.org.
Movies that Matter at Crested Butte Library Wednesday
The Crested Butte Library's Movies that Matter series celebrates Women's History Month with the PBS documentary Makers: Women Who Make America. This event is Wednesday, March 14, from 7 to 9 p.m. Produced in 2013 and narrated by Meryl Streep, this documentary film tells the remarkable story of the most sweeping social revolution in American history, as women have asserted their rights to a full and fair share of political power, economic opportunity, and personal autonomy.
Oscar Short Film Nights at the GAC
Did you watch the Oscars last weekend? In coordination with the Crested Butte Film Festival, the Gunnison Arts Center will present the best of the best of the Oscar short films March 22-24 at 7 p.m. General admission is $10 per person or $25 for a three-night movie pass. Enjoy one theme a night; animation, documentary, and live action short films. A full bar and popcorn will be available.
Free income tax preparation at WSCU
Appointments are now being taken for free income tax preparation through WSCU's Volunteer Income Tax Assistance & Tax Counseling for the Elderly program (VITA/TCE). This program is IRS certified and all tax returns are reviewed by a CPA. Free basic tax return preparation is offered to people who generally make $54,000 or less, persons with disabilities, limited English speakers, as well as those who are 60 years of age and older with questions about pensions and retirement-related issues unique to seniors. Appointments are available every Monday and Tuesday through April 3. Call (970) 943-2019 to find out if you qualify and to schedule your appointment.
Birthdays:
March 8- Carol and Cheryl Connor, Chris Lambro, Martin Thake, Gracie Murphy, Nikolas Hudson, Adam Freed, Courtney Kopf, Cheryl Henry, Lia Walker
March 9- Jeff Martin, Jerry Heal, Bill Crank, Audrey Lypps, Vicki Rowland
March 10- Leta Maunz, Katy Taylor, Bailey Valian
March 11- Tracy VanSickle, Carol Colman
March 12- Brooke MacMillen, Lindsey Siera Gross, Pete Curvin, Dave Swanwick, Dony Miller, Steph Prater, Forrest Leas, Jennifer Golsby, Vincent Michel, Heidi Jobson, Bonnie Lynn
March 13- Martha Gabel, Posey Nelson, Renee Emmitt
March 14- John Hickey, Renee Wright, Sue Navy, Laura Welch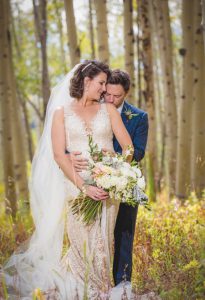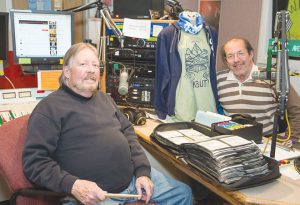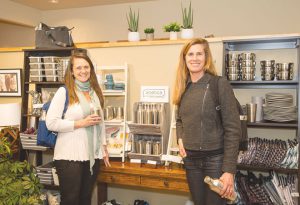 Cameos: How will you make use of your extra evening hour from daylight savings?