Spencer Lightfoot Opening Art Reception is Friday, June 1
Since moving back to Colorado three years ago Spencer Lightfoot's focus has been on the plants and animals that surround her. She would have never guessed in a million years that she would be fascinated by painting chickens and fish. But she is. All of this is represented in her watercolor mosaics. Fracturing the images into abstract representations, she delights in finding the right palette that lays somewhere between technicolor and reality. Her show runs through June 4 at the Piper Gallery with the opening reception taking place Friday, June 1 from 6 to 8 p.m.
The library's newest monthly program: Community Crafters
If you are a craftaholic, plan to come to the newest monthly program at the Crested Butte Library on Tuesday, June 5 at 7 p.m. for Community Crafters. This event is free and open to the public and to crafters of all flavors—sewing, knitting, drawing, whatever creative outlet you may enjoy. You can work on a community craft project to make Boomerang Bags for Sustainable Crested Butte. There will be sewing machines, fabric, instructions and more. You're encouraged to bring your own WIP (work in progress) and come work on your own craft, join the community crafting project, or just grab a coloring sheet and converse with other creatives at the library. Call (970) 349-6535 for more information.
Free class for home buyers in early June
The Gunnison Valley Regional Housing Authority is sponsoring a home-buyer class for those interested in learning the ins and outs of how to buy a home. The class is free to all attendees and will be held the evenings of June 4 and June 5 from 5 to 9 p.m. at the Crested Butte Town Hall at 500 Maroon Avenue. You must register by June 1. Registration forms can be found at www.gvrha.org under the "GVRHA Documents" tab. Attendance both nights is necessary to obtain a certificate of completion, which gets you one additional entry into upcoming housing lotteries. Food and drinks will be provided.
Marimba Music Workshop at GAC
Learn the uplifting music of Zimbabwe in a fun summer morning workshop taught by local troupe members from Marimba Mu Gomo and Barbara Haas at the Gunnison Arts Center on Saturday, June 2 from 10 a.m. to noon. The instruction will be tailored to all skill levels. The workshop will be held outside on the GAC courtyard (or inside, depending on weather). Please bring a hat, sunscreen, water and a small snack. The workshop fee is $25 for adults and $20 for those aged 18 and under. Also, see Marimba MuGomo play live at the First Friday ArtWalk & Music at the Courtyard stage on June 1 from 5 to 7:30 p.m.
June 2-3 is free-fishing weekend
Fishing is free this weekend and for those who live in southwest Colorado there are literally hundreds of places to drop a worm, cast a spinner or launch a fly. The free-fishing weekend, June 2 and June 3, sponsored by Colorado Parks and Wildlife, gives everyone a chance to get out on lakes, reservoirs and rivers to renew their love for the sport. In the Gunnison area go to Spring Creek Reservoir, located on Forest Service Road 744 in the Gunnison-Uncompahgre National Forest; Taylor Park Reservoir, located on Forest Service Road 742, in the Gunnison-Uncompahgre National Forest; or Blue Mesa Reservoir, located on U.S. Highway 50 between Montrose and Gunnison.
Birthdays:
May 31- Nancy Serfas, Ceci Ervin, Robbie Vandervoort, Rayne Gainous, Steve Dobbin, Jim Brenny, Tom Jackson, Tom Rudder, Alice Jennison
June 1- Tim White, Beth Edmiston
June 2- Ted Bosler, Zach Knoll, Edie Shuman-Gibson
June 3- Rosie Gebhart, Jean Bell-Dumas, Anna Aronovic, Elizabeth Bond
June 4- Mark Alling, Gary Sprung, Veronica Walton, Jordan Preston, Ben Barney
June 5- Jim Murry, Karen Saeger, Nathan Schield, Talie Morrison, Adele Bachman, Chris Sharpe, Max Lamb, Robin Cheney, Dave Carbonetti, Patti Kaech, Mary Lass, Rebecca Susan Ofstedahl, Carie O'Neal, Abby Norton
June 6- Paris Lumb, Ellyn Houghton, Toby Rippetoe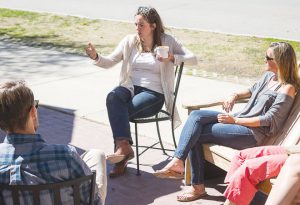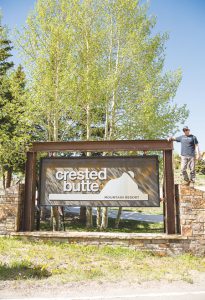 Cameos: WHAT HOBBY DO YOU WISH WAS YOUR CAREER?