Girls soccer state game this Friday!
The Titans girls soccer team is the fourth ranked team in Colorado and is hosting a state playoff game at the Gunnison high school football field on Friday, May 11 against Front Range Christian. Kick off is at 5:30 p.m.
CB Creative District Seeking Two Commissioners 
The Crested Butte Creative District is seeking two new commissioners. Commissioners are responsible for several tasks including the implementation of a public arts policy, promoting the arts through education, executing the Creative District Strategic Plan, and making recommendations to the Town Council on projects for the Creative District. For more information and to apply, please visit cbcreativedistrict.org. Applications are due by May 18.
Meeting for gun violence prevention May 15 at Rumors.
The group Moms Demand Action for Gun Sense in America was created to demand action from state and federal legislators, companies and educational institutions to establish common-sense gun reforms.  A new local Crested Butte chapter has been started. Moms Demand Action supports the 2nd Amendment, but believes common-sense solutions can help decrease the escalating epidemic of gun violence that kills too many of our children and loved ones every day. Come to the CB meeting just to find out what we are all about or jump right in and take action on Tuesday May 15th at 4 p.m. at Rumors.
Are you a chalk artist?
The CB Center for the Arts is issuing a Request for Proposals for the featured artist at the CB Chalk Walk on June 30, 2018. Info can be found on the Center for the Arts website www.crestedbuttearts.org under CB Chalk Walk. The proposal is due June 1 before 5 p.m. If you have questions, call Melissa Mason at 349-7487.
Dance Showcases
The Crested Butte School of Dance is holding spring performances this weekend at the CB Center for the Arts. You can also get together for an afternoon of fun dance performances at the Gunnison Arts Center's Black Box Theatre on Saturday, May 12 at 3 p.m. The current GAC students will perform ballet, tap and hip hop from their current classes. Doors open a half hour before show time. Tickets are $5.
Crested Butte chamber offering May seminars
Get together on Wednesdays in May for a free seminar series presented by the Crested Butte/Mt. Crested Butte Chamber of Commerce. Topics include social media marketing, financial options for small businesses and ways to affordably offer employee benefits. All seminars are free and begin at 7 p.m. at the Crested Butte Library. Visit www.cbchamber.com for more details.
Birthdays:
May 10- LaDonna Largo, Kim Bednar, Lizard, Emma Bode, Hailey Loeffler, Izzy Calligan
May 11- Russ Radziej, Carol Garcia, Bill Folger, Jim Brophy, Codie Aljets, Moses Wright
May 12- Annie Romero, Dave McGuire, David Rothman, Trenton Young, John Smith
May 13- William Cavanaugh, Jeff Engelstad, Anne Krill, Maria Fitzgerald, Betsy Wiebe, Virginia Nicolaisen
May 14- Allen Bailey, Caillen Dowell, Linda Powers, Rex Hudson, Susan Basso, Penelope Kuehlhorn, Hanuman Enright, Cody Fries
May 15-Bobby Blain, William Dujardin, Jay Harris
May 16- Patrick Seifert, Will Sands, Kevin VanHorn, Bob Starr, Alia Sahr and Ayla Sahr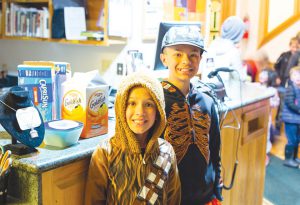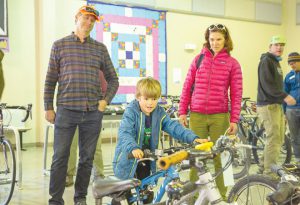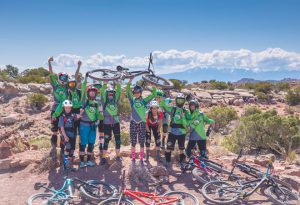 Cameos: What's the best advice your mother ever gave you?