GRRRRROWLER
More than 350 bikers will take over the Hartman Rocks area Saturday and Sunday, May 26-27 for the Original Growler. Races start at 9 a.m. on Saturday and 7 a.m. on Sunday taking participants on an amazing journey on some incredible single track, all to raise money for Gunnison Trails. There are even events for the little shredders. For information check out gunnisontrails.org.
UCC offering labyrinth experience
On Friday, May 25 and Saturday, May 26 from 4 to 8 p.m., the Union Congregational Church will offer a unique opportunity: a canvas "Walking Labyrinth" will be available for meditation. Come anytime during these hours for a quiet, introspective experience. The labyrinth is an ancient Celtic never-ending circle that is meant to help people connect deeply to their inner spiritual being. To learn more about labyrinths and labyrinth events go to veriditas.org, or if you have further questions about this event call the church office at 349-6405.
Are you a really good chalk artist?
The CB Center for the Arts is issuing a Request for Proposals for the featured artist at the CB Chalk Walk on June 30, 2018. Info can be found on the Center for the Arts website www.crestedbuttearts.org under CB Chalk Walk. The proposal is due June 1 before 5 p.m. If you have questions, call Melissa Mason at 349-7487.
Mountain Theatre's Subject to Change Improv Show in Gunni
Crested Butte Mountain Theatre's very own Improv Troupe 'Subject to Change' will be gracing Gunnison for an entirely unscripted comedy show in the format of "Who's Line Is It Anyway". The troupe specializes in taking audience suggestions; which can get crazy and adult-themed, and weave them into comedy gold. This one-night show will be in the GAC's Black Box Theatre on Thursday, May 24 beginning at 7:30 pm. Doors open at 7:00 pm. Ages 18+. Tickets: $5/person.
GAC Pallet Party: Spring Time & Welcome Signs
Join the Junk N' Sisters from Montrose, Colo. at the Gunnison Arts Center for an evening of springtime fun on Tuesday, May 29 from 6 to 9 p.m. Create your own work of art on a pre-assembled, recycled, wood pallet. This event's theme is Spring Time and Welcome Signs. $35 per person. Pre-register by Friday, May 25 to get your pallet.
Birthdays:
May 24-Mary Perkins, Oceana Friedman, Jack Dietrich, Dirk Cardenas, Mallika Magner
May 25- Mike Mabry, Mai Davis, Althea Davis
May 26- Steve Church, Dennis Magnetti, Deborah Tutnauer, Junior Silva
May 27- Heather Harris, Darby Sullivan, Rob Berglund, Graham Ullrich, Cory Leonard, Glenn Michel, Noel Adam, Toni Todd
May 28- Brian Marlette, Jacob Rothman, Jon Nelson, Jack Nixon
May 29- Kathy Murry, Sunshine Williams, Kathy Filippone, Dave Watkins, Jonathan Houck
May 30- Talley Nichols, Madison Lambert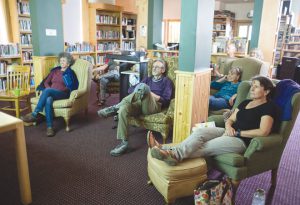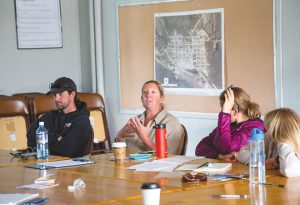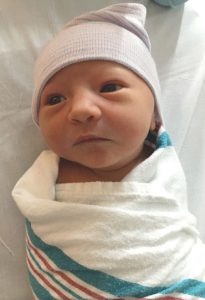 Cameos: What's the best thing about spring?