Storytime is back at Townie Books/Rumors
Storytime with Jen Hillebrandt resumes at Townie Books/Rumors on Saturday, June 23 and will run all summer every Saturday. Jen has extensive education and experience in early childhood literacy and is engaging and fun for kids and parents alike. Each week she will focus on a theme and share literacy skills and techniques with parents and children. They're starting by having it at 10:30 a.m. and 4 p.m. to see which time works best for everyone.
Twilight run with Mountain Runners
The Crested Butte Mountain Runners are once again hosting a twilight run and cookout on Friday June 22, starting at 7:30 p.m. The run will start at the Walrod Gulch trailhead on Cement Creek Road and then follow the trail and road through the summer home group to the Homeowners trail and then down to Pioneer Guest Ranch. The course then crosses Cement Creek Road and onto trail 409 (the caves trail) and then climbs up past the caves to trail 418 and over to Walrod Gulch. At that point the course will turn down the road back to the start. The distance is about six miles on singletrack trail and gravel roads. After the run Brian Dale will host the 22nd annual "Brian's beer, brats, boys and babes bash," so bring warm clothing and plan to hang out after the run. Sign-up will be at the start and the entry fee is $5 or free for members.
Public Policy Forum June 26: Syria
Join the Public Policy Forum of Crested Butte in welcoming Ambassador Robert S. Ford on Tuesday, June 26, at 7 p.m. at the Crested Butte Center for the Arts. His presentation, "Syria: Winding Down or Getting Worse: What it means for the region and the U.S.," will be a noteworthy forum to kick off the forum's summer season. Admission is free to the public. To see a full lineup of speakers for this summer go to www.crestedbutteforum.org.
Crested Butte Bike Week
Bikers will be filling the north end of the valley Thursday through Sunday, June 21-24 for the 39th Annual Crested Butte Bike Week. There is plenty to do for everyone from clinics on how to ride, guided trips showing you where to ride and races – everything from the Chainless World Championships, to the fat Tire 40, to the Big Mountain Enduro, to the Junior Wildflower race and even the Bridges of the Butte. For more information check out cbchamber.com.
Drag Your Butte to the Cabaret
The Crested Butte Mountain Theater, in collaboration with the Crested Butte Library, will host Drag Your Butte to the Fabulous Cabaret on Friday, June 29 at the Mallardi Cabaret Theater! A night of fabulous fun, this event is 21+ and costumes are encouraged. Your Drag Queens for the evening are Coco Jem Holiday, Donatella Mysecrets, and Nina Symone from Grand Junction, CO!  Tickets are available online at www.cbmountaintheater.org: $18 online presale, $20 cash at the door.  Doors at 8 p.m., show at 9 p.m.
Birthdays:
June 21- Kathy Freed, Ward Weisman, Jake Jones, Jackson Melnick,
June 22- Mickey Cooper, Sandy Sullivan, Bess Baskfield, Walker Carroll, Tom Cutler
June 23- Cinamon Emde, Brittain Walton
June 24- Penni Ervin, Debbie Herndon, Rocky Kimball, Mo Finney
June 25- Jade Schichtel, Ian Eldridge,
June 26- Johnna Bernholtz, Mandy Gillie, Alexandrea McCartney, Heidi DuVal, Mallory Mikeska, Nolee Moscatelli, Sarah Baskfield, Adam Curtis, Jaima Giles
June 27- Bill Dowell, Jim "Beach" Thomas, Paul Barney, Graeme Roberts, Kathryn Bashore, Taylor Reeves, Katie Fries, Melanie Swaine, Trisha Lewis, Doug Hudson, Lydia Stern, Thomas McLean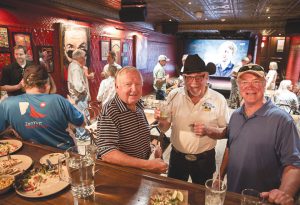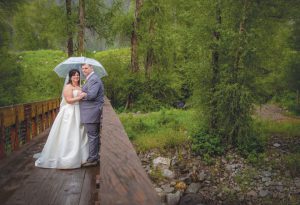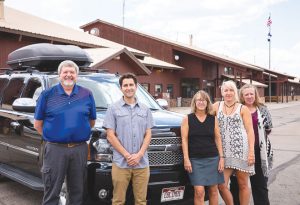 Cameos: what would you like to see incorporated into bike week?