Summer GT party
CB Nordic, with the support of the town of Mt. Crested Butte, is hosting a party at the finish line of the North Face Grand Traverse Mountain Run and Bike at the base of Crested Butte Mountain on Sunday, September 1. Boulder based reggae band Policulture will provide the music and positive vibes from 1-4 p.m. as the bike racers roll into the finish line after starting in Aspen that morning. Come celebrate the athletes' achievements and enjoy live music and Upslope beer.
Mobile food pantry making stop in CB
The Gunnison Country Food Pantry will be bringing its mobile food pantry to Crested Butte this week. Those in need can stop by the food pantry's van that will be parked at the Crested Butte Visitor Center at the Four-way Stop. The van will arrive on Thursday, August 29 at 5 p.m. 
Center for Arts happenings:
This week at the Center is live music! Trout Steak Revival (Sunday, September 1) returns for another sure to be sold out show with their progressive bluegrass and featuring our very own Lizzy Plotkin opening up! The seminal duo Jackopierce (Thursday, August 29) performs with an alternative modern pop rock focusing on resonating harmonies and acoustic guitar. Celebrating beloved Center acts throughout the years, the musical mastermind of Aspen's Crystal Palace, Mead Metcalf, brings some friends along for An Evening of Song and Satire (Saturday, August 31 for $25). If you're feeling artsy, Ivy Walker kicks off the week with a three-part workshop creating a cohesive series of artworks in Thematic Cohesion in Art Through Series (Thursday, August 29). The Figure Drawing Series (Wednesday, September 4) continues with a focus on light and shadow this week with Ben McLoughlin, as does the weekly Wheel Throwing Workshop with Laura Cooper Elm. And one correction from last week's Benchtalk…The Mead Metcalf performance is not free—there will be a $25 admission fee.
Community has opportunity for suicide prevention training
Come to a free suicide prevention training September 9 and 10 from 8 a.m. to 5 p.m. at the Gunnison County courthouse. Lunch and breakfast will be provided. Brought to you by the Community Health Coalition of the Gunnison Valley, the Center for Mental Health and the American Foundation for Suicide Prevention. RSVP to preventsuicide@gunnisoncounty.org. A similar training will take place in Crested Butte this December.
Book signing on Sunday
Local author Roger Kahn will be signing his book, How Crested Butte Became a Tourist Town: Drugs, Sex, Sports, Arts, and Social Conflict at Townie Books this coming Sunday, September 2, at 2:30 p.m. during the People's Fair. This fun-filled social history has been getting rave reviews by locals, including both those mentioned in the book, as well as others.
Ride the Lupine with the Land Trust on September 5
The Crested Butte Land Trust Stewardship Education Day is September 5. There will be a mountain bike ride on Lupine and the Lower Loop with CBLT and CBMBA discussing the intersection of trails and conservation.  Meet at Rainbow Park at 9 a.m.
Birthdays:
August 29- Sam Evans, Jon Morrissey, Mary Baim, Scott Moss, Ben Pritchett, Dianna Dickerson, Sierra Brooks, Summer Lambro, Carter Beesley, Olivia Reamer, Lisa Cramton
August 30 – Steve Jennison
September 1- Craig Sikes, Josh Roland, Christy Sunter
September 2- Brady Babbitt, Kasey Bussiere, Theresa Henry, Maggie Donahue Dethloff, Joe Fitzpatrick
September 3- Matt Martin
September 4- Rick Rutkowski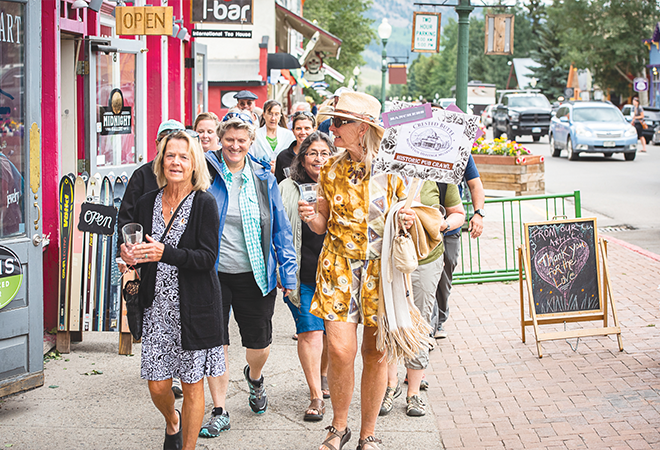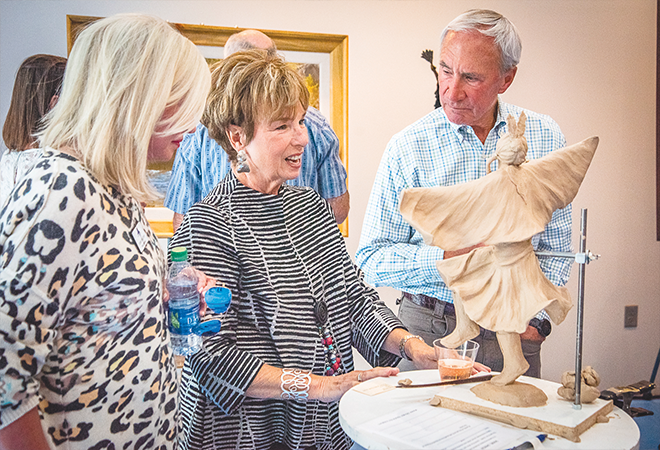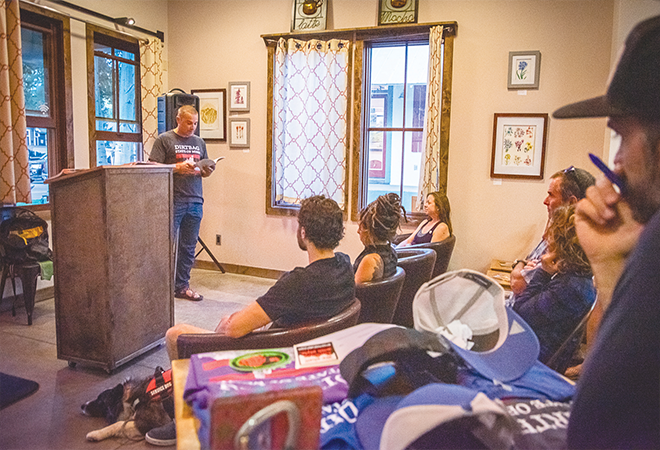 Cameos: What does the word September mean to you?