Climate Action Plan presentation is Wednesday, December 4
The town of Crested Butte will present its final draft of the Climate Action Plan on Wednesday, December 4 at the Center for the Arts at 6 p.m. The plan has been given significant input from the local community. Prior to the Climate Action Plan presentation, the evening will kick-off with a short film showing and presentation by Dr. Jane Zelikova, called End of Snow. The evening will conclude with a wrap-up from Sustainable Crested Butte sharing the biggest ways individuals in our community can take action on climate change.
Get your ski stoke on at the Center for the Arts
The day following Thanksgiving, the CB Film Festival brings Warren Miller's Timeless to the big screen on Friday, November 29 at 6:30 p.m. On Tuesday, December 3 at 8 p.m. be among the first to experience live music in the new Center with the Steddy Theater Sound Check Party ($5). Also on Tuesday, December 3, at 5 p.m., Creativity & Cocktails returns where you'll learn how to make Cut Silk Scarves. This session will take place at 111 Elk Ave. On On Wednesday, December 4 at 9 a.m. join the Feather Flair Series and learn how to make stylish, custom hair combs. Later that day at 5 p.m. Paint Your Own Pottery visits Montanya Distillers for some winter holiday spirit.
CB looking for Public Art Commission members
The town of Crested Butte is seeking two Public Art Commission members. The new Public Art Commission will meet quarterly commencing in January 2020. The Public Art Commission administers the town of Crested Butte's Arts in Public Places Policy and oversees the implementation and maintenance of public art within the Town. Applications are available on the town of Crested Butte website under the "Jobs" tab. Applications are due by November 30 to Town Hall or melyemma@crestedbutte-co.gov.
Turn Black Friday into Fresh Air Friday with Colorado Parks and Wildlife
Reclaim Friday, November 29 by avoiding the shopping hysteria and getting outside for a breath of fresh air! On Fresh Air Friday, Colorado Parks and Wildlife welcomes visitors to any of its 41 state parks by providing free entry in what has become an annual tradition of encouraging Coloradans to get out and give thanks. Or just go outside around town and breathe.
Celebrate with Share the Slate at the Talk
Come join Share the Slate for our winter kick-off celebration at the Talk of the Town, 230 Elk Avenue in downtown Crested Butte, on Thursday, December 5 at 6 p.m. Free beer compliments of the Talk, free pizza compliments of the Brick Oven, and a fun and informative game of trivia with prizes for the winners! See you there! 
Christmas tree permits available on BLM and Forest Service lands
This holiday season, permits are available for cutting Christmas trees on Bureau of Land Management public lands in the Gunnison field office through December 24. Permits may be purchased for $10 per tree at the BLM field offices in Gunnison, Monday through Friday between 8 a.m. and 4:30 p.m. Permits can be purchased with cash, check or credit card and must be picked up in person. Call (970) 642-4940 for more info. Similar permits are available at the US Forest Service office in Gunnison as well. Call 641-0471 for more information.
Birthdays:
November 28- Sharon Sharpe, Wes Williams, Audrey Anderson
November 29- Nel Curtiss, Aria Capps, Nathan James, Francene Kopf
November 30- Candy Carson, "Mr. Ben" Poswalk, Heather Dawn
December 1- Trevor Reep, Nancy McCoy, Tom Moore, Adam Gerber, Andris Zobs
December 2- Heather Bradford, Veronica Beck
December 3- Kristen Van Hoesen, Emerson Wohlers, Ben Debnam, Bryan Wickenhauser
December 4- John Cowell, Hallie Weischsel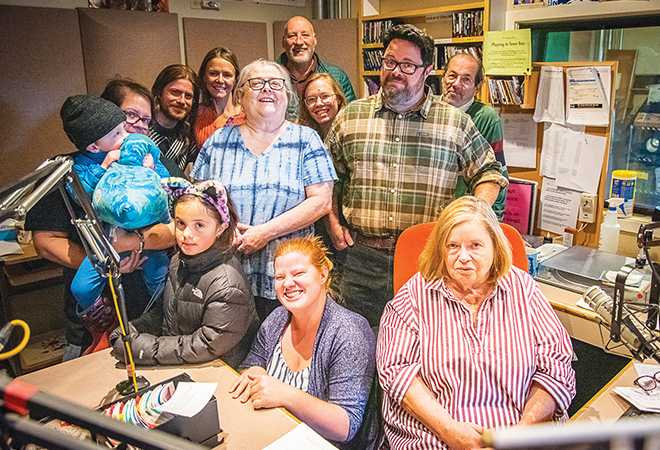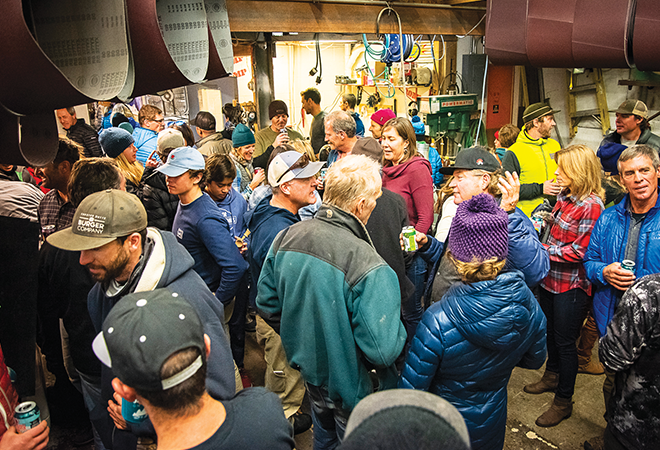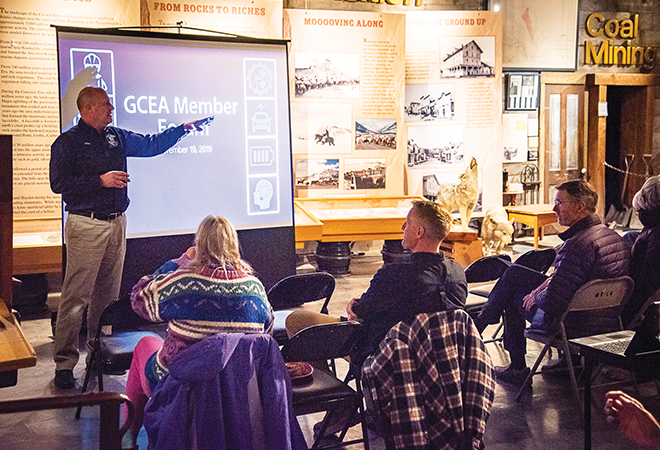 Cameos: What's your turkey day ritual?