GCEA co-op gathering cancelled
Because of the coronavirus cases detected in Gunnison County, the Gunnison County Electric Association has cancelled the Co-Op Conversation event scheduled for Thursday, March 12 at the Crested Butte Mountain Heritage Museum. CEO Mike McBride explained that, "postponing this event was a difficult decision as our directors were eager to engage with our members. While the coronavirus presents little risk to most individuals, we recognize that controlling the spread through social distancing could be important to those who are more susceptible to becoming very ill. In consideration of these members we decided to postpone the March12 member forum in Crested Butte."
A Night of Caring honors Tough Enough to Wear Pink
The Gunnison Valley Health Foundation will be hosting A Night of Caring on Friday, March 13 from 6 to 10:30 p.m., at the Center for the Arts in Crested Butte. During this event, Gunnison Valley Health will be honoring Tough Enough to Wear Pink for their dedication and commitment to breast care in the Gunnison Valley. Renowned chef Jason Vernon will be featuring a four-course menu paired with wine from Buckel Family Wine. Purchase tickets at www.gunnisonvalleyhealth.org/foundation or contact Tammy Scott at 970-642-8406.
Save the date for PTA concert March 28
Mark your calendars for the Crested Butte Community School's PTA fundraiser: Love Your School, A Stellar Keller Evening on March 28. Get ready for a big night with Keller Williams on stage at the new Center for the Arts. Tickets go on sale Monday, March 9 and can be purchased online at crestedbuttepta.org. This will be a great night to show your love and support for CBCS.
Western launches webpage on new coronavirus response
Western Colorado University launched a webpage last week that will help disperse information to students, their families and community members regarding the new coronavirus (COVID-19). It can be accessed on the main https://www.western.edu page. Western has also established a task force of senior officials who are coordinating preparation and fielding questions around the issue. The new webpage will inform the Western community on relevant updates, recommended precautions, and campus and community preparedness regarding COVID-19.
GAC presents best Oscar Short Films
The Gunnison Art Center presents Oscar Short Films, the Best of the Best from 2019. Doors open at 6:30 p.m., and the films begin at 7 p.m. Documentary: Thursday, March 12. Live Action: Friday, March 13. See the best of the best of the Oscar Short Films from 2019. Enjoy one theme a night. A full bar and popcorn will be available. Admission is $10 per film or $25 for a three-night pass.
At the Center this week
It's feeling like a jubilant spring this week at the Center with lots of live music, a St. Patrick's Eve Craic, and wine events flowing like the newly melted water. See Center Stage on page 40 for schedule and details.
Birthdays:
March 12- Brooke MacMillan, Lindsey Siera Gross, Pete Curvin, Dave Swanwick, Dony Miller, Steph Prater, Forrest Leas, Jennifer Golsby, Vincent Michel, Heidi Jobson, Bonnie Lynn
March 13- Martha Gabel, Posey Nelson. Renee Emmitt
March 14- John Hickey, Renee Wright, Sue Navy, Laura Welch
March 15- Caren Caroll, Carolyn Helm, Lisa Smith, Nina Madden, Chris Wiig, Greg Wiggins, Kevin Reinert, Ben Reaman
March 16- Mary Haskell, Kent Laskin, Skyler Miller, Heather Connor, Russ Karaus
March 17- Jana Alperen, Liam Loflin, Brooks Miller, Debbie Holmes
March 18- Patty Pike, Elizabeth Tharp, Kelly Bigelow, Cam Bain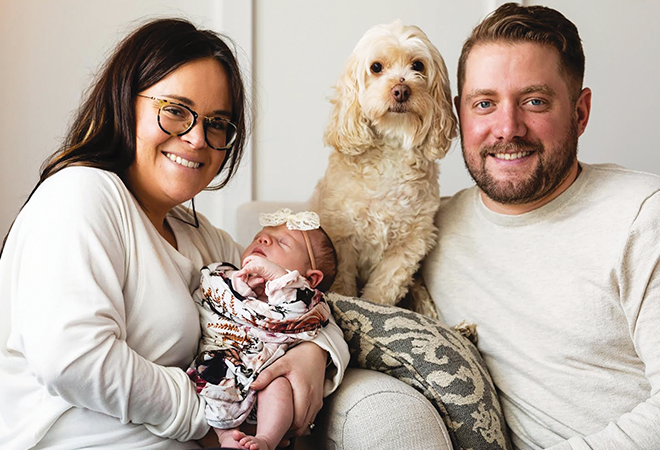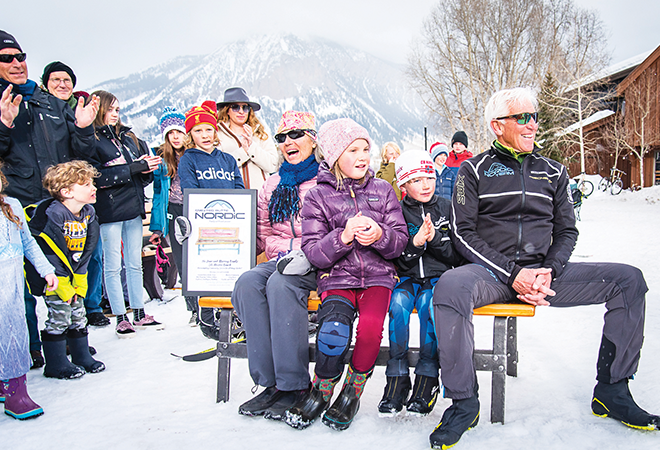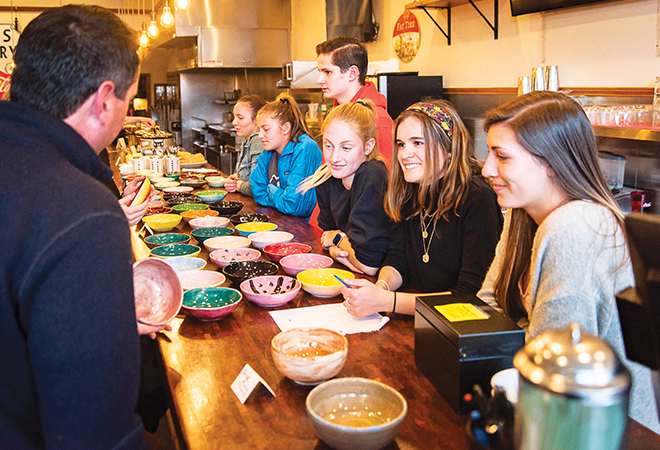 Cameos: What do you do to get through the mud season?