Happy Birthday America!
Believe it or not the Fourth of July is on the horizon. It is a busy week up here at 9,000 feet. Live music, lectures, parades and pancakes are all part of the fun. So get out and enjoy a summer holiday week in Crested Butte! But remember that there is a fire ban in place throughout the county. So no outdoor campfires or even smoking in the backcountry is allowed. It is pretty crispy out there so be careful!
Coburn wins another national title
Former Crested Butte Titan athlete and current New Balance professional runner Emma Coburn just won her seventh national title in the 3,000-meter steeplechase at the USTAF championships last weekend edging out the win with a time of 9:17.70.
Drag Your Butte to the Fabulous Cabaret
The Crested Butte Mountain Theater, in collaboration with the Crested Butte Library, will host Drag Your Butte to the Fabulous Cabaret on Friday, June 29 at the Mallardi Cabaret Theater. A night of fabulous fun, this event is 21+ and costumes are encouraged.
Your Drag Queens for the evening are Coco Jem Holiday, Donatella Mysecrets, and Nina Symone from Grand Junction. Tickets are available online at www.cbmountaintheater.org, for $18 online presale, $20 cash at the door. Doors open at 8 p.m., and the show begins at 9 p.m.
Get black and white this Saturday at the museum
Join the Crested Butte Mountain Heritage Museum for the 16th Annual Black & White Ball on Saturday, June 30, from 6 to 10 p.m. Once again, you will see tents up for this annual block party on the corner of Fourth Street and Elk Avenue. Listen to the New Mexico-based Americana Zydeco band Felix y Los Gatos as you enjoy appetizers provided by Ayla and Ian Scott's Grease and Glitter Catering. Tickets for members are $25 and non-members $30. You can buy event tickets online at crestedbuttemuseum.com or by calling the museum at 349-1880.
Bookstore happening
Mountain Gazette Author Jane Parnell to read and sign at Townie Books on Saturday June 30th at 4pm. Jane Parnell's Off Trail: Finding My Way Home in the Colorado Rockies is an inspiring memoir about surmounting challenges, including the highest peaks in the Colorado Rockies. A special Storytime Event is also happening Saturday. BEES will be at 10:30 a.m. on Saturday, June 30 at Townie Books. To reserve your spot call (970) 349-7545.
GAC Cabaret "Sugar and Spice, Naughty and Nice"
Get yourself a cocktail and settle in for an evening of song and dance—ranging from spicy to sweet, naughty to very nice—in a cabaret setting at the Gunnison Arts Center, for "Sugar and Spice, Naughty and Nice," June 29 and 30. Doors open at 7:30, and the curtain goes up at 8 p.m. You'll laugh and love this locally produced talent held in the GAC Dance Studio, cabaret style. Directed by Enid Holden, with accompaniment by Julia Wilson, and MC by William Spicer. Appropriate for ages 18+. Tickets are $20 per person.
Birthdays:
June 28- Kevin Beltz, Alicia Lypps, Pi DuVal, Braillyn Krill, Matthew Holze, Xavier Fane
June 29- Ben Sweitzer
June 30- Jeff Duke, James O'Connor, Thomas Rutherford
July 1- Patricia Dawson, Michael Garren, Eric Ross, Shea Hillman, Amber Orton, Liz Berry
July 2- Jackie Ingham, Glo Cunningham, Anne Campbell, William Johnson, Monica Arias, Caitlin de Compiegne
July 3- Nathan Bilow, Sandy Shea
July 4- Molly Eldridge, America, Michelle Zanga, Jesse Gerber, Samantha Merck, Jeff Westling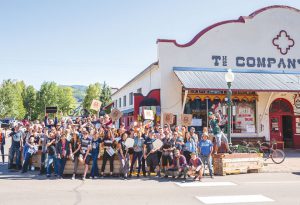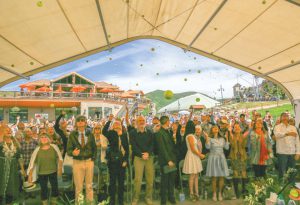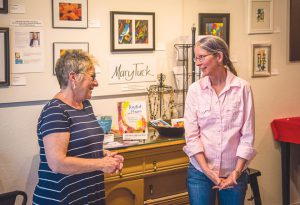 Cameos: How are you celebrating independence day?