Once a year at the News we are supposed to review past work and select those things we think are worthy of being recognized. I did that this week and realized that what I consider to be some of my best editorials are long. Reeeeeally long. Verbose even. So I will try to refrain from going on and on and on to make a point. We'll see how that goes.
Let's start with some Center for the Arts expansion concerns brought up by neighbors this week. A building of the size being proposed changes the scale of the park. It brings with it ramifications such as the need for a lot of parking and an increase in traffic to a residential neighborhood. Even at a whopping 38,000 square feet, some of the uses touted as part of the original expansion plan (the Trailhead Children's Museum being the prime one) have been cut out. These issues are out in the public light and the town and the Center are trying to figure out how to address them.
Let me say that in this small town, showing up matters. Whenever there is a big decision, those who show up and speak their truth carry far more weight than those who ignore the process or even write letters of comment. It's just the reality of the system.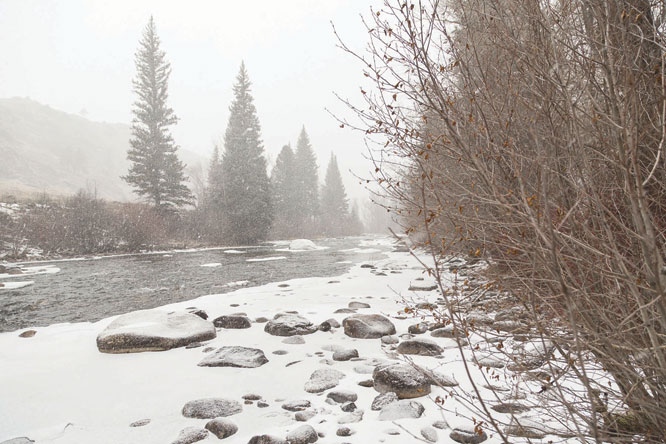 Which brings us to the point of this (hopefully short) editorial.
Coming late to the party is a tradition for some. Throw in "Crested Butte time" and while considered part of the charm in this town, not showing up or showing up way late doesn't always work to everyone's benefit.
While a group of concerned neighbors have recently stepped up to express very legitimate concerns about the preliminary plan for the Center for the Arts expansion, pushing to move the building to another location just seems out of whack. That ship has indeed sailed.
There was a very public process this past year to discuss, debate and deliberate that very issue. From late March until late April, location of an expanded Center was the lead headline of the Crested Butte News for three of the six newspapers. The headlines mentioned the possibility of shifting parks, moving Pitsker Field to Rainbow Park, searching for compromise and delaying council votes on the proposal. Several other front-page summer headlines addressed the council's contribution to the project. My point is that site selection and its ramifications were not considered in secret. If you didn't participate then—why not? Showing up and showing up in a timely fashion matter.
So as much as I cannot bang the drum for the size of the project, lack of parking and increased traffic impacts (all of which will likely change), I have to defend the way the site was selected. And re-reading those stories it was obvious that public participation shaped the decision. The council at the time heard loud and clear that those attending the meetings did not want Pitsker to move over to Rainbow or even over by Stepping Stones for a number of good reasons. So they compromised. That's how the system works. Not everyone gets everything they want.
The town process, particularly the BOZAR review process, should look at the Center proposal on this site and figure out the detrimental issues like lack of parking and a big increase in traffic through a residential neighborhood. Those are really big, legitimate issues. If the issues cannot be resolved, the project should be scaled back until the impacts are mitigated appropriately. If parking and traffic flow issues can be solved to the general satisfaction of the neighbors, a new building should break ground as soon as financing allows. An arts center in that location sends a good message but it has to be done appropriately.
Showing up matters. So those neighbors who may have skipped last summer's site selection discussion should continue to show up and voice their sincere concerns about other issues. While possible to come back to the dock and rethink the town council resolutions supporting the location, the design team was probably right when it told one neighbor that ship had sailed. But the rigging isn't all set. So from what I have seen in the past, it is valuable to keep showing up and putting a spotlight on legit concerns. I am confident those concerns will be addressed. Maybe not 100 percent like you would like, but the public process in this small town works pretty well.
Even if you participate, you will win some points and lose others. I will keep saying the building is too big at 38,000 square feet and the empty lot across from the current Center on Sixth Street should be part of the project despite the additional cost. It makes it all better. So while "'you win some and lose some," you have to show up and contribute to have any chance at influence. Keep showing up and don't be late to the rest of the party.
Hmmm. This piece is under 850 words. It's a start.
—Mark Reaman