Get ready for Rio
The 2016 Olympic Games begin Friday in Rio but Crested Butte's Emma Coburn won't be at the opening ceremonies. The track and field events are being held next week. Her steeplechase events are scheduled for the second weekend with the women's steeplechase final on August 15. Good luck!
Go old school – be a pen pal
The Crested Butte Library has a unique opportunity for students and families. They're looking for pen pals—good, old-fashioned letter writers are needed to participate in a cultural exchange with students from Papua New Guinea (PNG). Local advocate and adventurer Julie Donohue visited PNG last year, and collected letters from students ages 10 to 15. The library has a stack of letters from these students, who are waiting eagerly for responses from their counterparts in America. Stop by the library and pick a pen pal. Please call or email Jen at (970) 349-6535, jen@gunnisoncountylibraries.org for more information.
Ask a midwife a question in Gunnison
Have you ever wondered what a homebirth would be like? Do you know what the differences are from having a hospital birth? Do you know what homebirth means to a midwife? On Monday, August 8 at 6 p.m. there will be a Q&A night at The Local Market with our local midwife, Marlene Bergman. She will share with us what being a midwife means to her and answer any questions that you might have. This will be an informal night to make the citizens of the Gunnison Valley aware of another birthing option.
The 39 Steps performances at the GAC
In The 39 Steps, a man with a boring life meets a woman with a thick accent who says she's a spy. When he takes her home, she is murdered. Soon, a mysterious organization called "The 39 Steps" is hot on the man's trail in a nationwide manhunt that climaxes in a death-defying finale. The Gunnison Arts Center will present the play August 4-6 in the Gunnison Arts Center's Black Box at 7:30 p.m. Join them at 6 p.m. on the final night of the show, August 6, for dinner and dessert from the generous sponsor 5B's BBQ. Special thanks to Colorado Adventure Rentals for sponsorship as well. Tickets for the play are $15 for adults, and $12 for kids (12 and under) and seniors (60+). Purchase tickets at 102 S. Main St., gunnisonartscenter.org or call (970) 641-4029.
UCC handbell choir fundraiser concert
The handbell choir of Union Congregational Church is celebrating its 20th year. Their annual fundraiser, "Music on Maroon," will be Tuesday, August 9 at the UCC Church at Fourth and Maroon. Tickets are $20 at the door. Children 12 and under are free. Pie and ice cream will be served in the parlor afterwards. Additional accomplished musicians offering their talents are Ron Earl, Ken Todd and Alicia Belgiovane, and Reed Meredith, as well as "Union 4," UCC's own men's quartet. Join them for an evening of diverse and stunning musical accomplishment and celebrate the handbell choir's 20 years together.
Birthdays:
August 4- Steve Katzman,
Patrick Curvin, Gina Morgan, Susie Schechtman, Duane
Vandenbusche, James Law
August 5- Michael Helland, Robyn Zimmerman, Jerry Falkner, Olivia Bray, Dahlila Hickey, Quinn Winter
August 6- Jeremiah Robinson, Marlene Stajduhar
August 7- Scott Meyers, Kelly Ward, Mara McLaughlin,
Daniel Davenport
August 8- Beth Gallagher,
Martha Walton, Gail Buford, Ruth Romer, Heather Talbot, Alexis Miller, John Wickett, Judy Williams
August 9- Sky Houseman,
Scott Millard, Happy Brown
August 10- Chris Gaither,
Bruce Alpern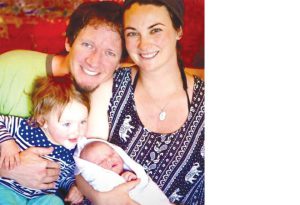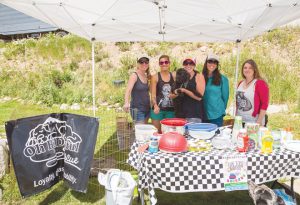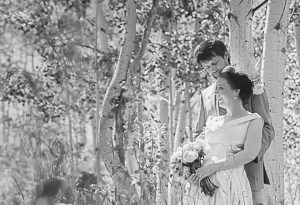 Cameo Question: Art is the best when it is…?