Go Deeper
The Crested Butte Avalanche Center is hostings its annual Go Deeper beer tasting event at the Brick Oven Friday, February 10 from 7-10 p.m. Sample beers from throughout Colorado while supporting the CBAC. $25 to get in the door, $20 for CBAC members. And, as always, there will be a raffle with a Yeti cooler full of Avery Beer up for grabs.
What is consciousness?
The Crested Butte Library's Philosophy on Tap discussion group returns to the Brick Oven on Wednesday, February 15 at 5:30 p.m. This time the group is tackling the big question, "What is consciousness?" while "drinking in moderation, thinking in excess." All are welcome, and no philosophy background is necessary. For more information go to gunnisoncountylibraries.org.
Motor vehicle office closed February 9
The Gunnison Motor Vehicle Office will be closed all day on Thursday February 9 for in-house training to better serve the public and provide up-to-date information. The office will reopen on Friday, February 10 at 8 a.m. You can still renew online anytime (make sure your address is up to date prior to your renewing).
U.S. government course continues at library
Thursday, February 9 is part two of the Crested Butte Library's four-part course on the U.S. Government. Sarah Coleman, a local CB attorney, is teaching the course covering federalism, the roles, powers, and limitations of the branches of the government, the administrative state, procedural due process, fundamental rights, and equal protection. The goal for the course is for you to understand your government on a deeper level and to engage with your government with greater confidence.  Parts three and four are scheduled for February 16, and 23. All classes begin at 7 p.m. at the Crested Butte Library.
Clear, Focused Book Writer's Workshop
WritingStrides coach and award-winning writer Alissa Johnson is bringing the Clear, Focused Book Writer's Workshop back to the Crested Butte Library on Saturday, February 25 from 9 a.m. to noon. This program is ideal for writers who have an idea for a novel or memoir, or those who have written a very rough draft of one and suspect that revisions will involve a lot of rewriting. The full workshop is $15 and sponsored by Friends of the Library. Space is limited. Call now to register at 349-6535.
Love Letters at the GAC
Love Letters, a play by A.R. Gurney, will be performed by The Silver Circuit from Denver at the Gunnison Arts Center on Friday, February 10 at 7:30 p.m. and Saturday, February 11 at 2 p.m. in the GAC's Black Box Theatre. Doors will open a half hour before curtain. Tickets are $15 for adults, and $12 for members and seniors (age 60+). Get tickets at gunnisonartscenter.org, at 102 S. Main St. or by calling (970) 641-4029.
Birthdays:
February 9- Evan Dawson, Ian Loeffler, Abaigeal Lypps, Katelyn Zieff
February 10- Eddie Stern, Cathy Benson, Sky Egelhoff, Mark Goldberg, Peter Helland, Joe Leinsdorf, Tess Hillman
February 11- Abby Leinsdorf, Hayley Lumb, Dylan McKnight, Casey Falter, Raynor Czerwinski
February 12- Bill Smith, Don Diest, Jennifer Bunch, Hunter Wright, Gus Hensley, Laura and Jordan Silva, Annie Klimsza, John Dugenske, Matty Robb
February 13- Vinnie Rossignol, Mo Gillie, Cathy Steinberger, Mary Tuck, Alex Biddle, Emily Girdwood
February 14- Eric Ervin, Lee Lynch, Cindy Valian, Benny Piquette
February 15- Deb Cheesman, B.J. Rozman, Eric Tunkey, Kaitlyn Seifert, Mark Voegeli, Michael Gruskin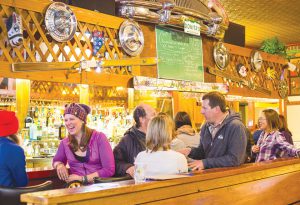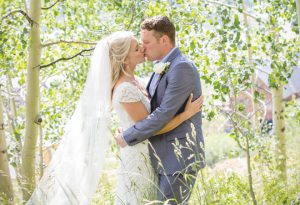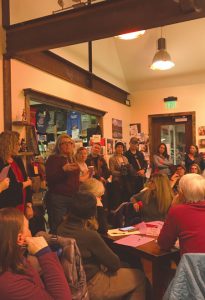 Cameo Quesetion: What is the best aphrodisiac?