Museum's primary fundraiser is Sunday
Join the Crested Butte Mountain Heritage Museum for the 15th Annual Black & White Ball on Sunday, July 2, from 6 to 10 p.m. Once again, you will see the tents up for this annual block party on the corner of 4th and Elk Ave. Listen to the infectious NOLA funk rock band Alive on Arrival as you enjoy dinner provided by executive chef Chris Park of Crested Butte Mountain Resort. Spirits provided by Coal Creek Distillery and hand-crafted beer supplied by High Alpine Brewing Company. A silent auction will be held with all proceeds going to support the museum. Tickets for members are $25 and non-members are $30. You can buy event tickets online at crestedbuttemuseum.com or by calling the museum at 349-1880.
Gunnison Arts Center Parade Float Camp
Design, mold and create an impressive float for the Cattlemen's Day Parade. At the Gunnison Arts Center, begin by working as a group to design a theme, and then spend the week crafting, painting, gluing and decorating. Participants will have the opportunity to ride or walk alongside the float and hand out candy in the official Cattlemen's Day parade on Saturday, July 15. Please provide a t-shirt to tie-dye. The class is for at least six students. $40 per student or two for $70, Tuesday to Friday, July 11-14, from 1 to 4 p.m. Open to kids ages 7 to 15. More information is at 102 S. Main St., GunnisonArtsCenter.org or (970) 641-4029.
Goodnight Crested Butte debut Thursday at Townie Books
Townie Books will host a signing for the new children's book, Goodnight Crested Butte, on Thursday June, 29 from 4 to 6 p.m. The book is written by bookstore owner Danica Ramgoolam and illustrated by local artist Brent Laney. The book is a beautifully illustrated look at all things Crested Butte, from Elk Avenue to snowy peaks and changing seasons. Brent Laney is known for his many Mountain Theatre performances and directing and more recently for his art, which can be currently viewed at Pita's in Paradise. Danica Ramgoolam is the owner of Townie Books and Rumors Coffee and Tea House and is the mother of two-year-old twins who have an insatiable love for books. Townie Books is located at 414 Elk Ave. and can be reached at 349-7545.
Bartelson to present at Museum
The first Summer Western Speaker Series featuring Dr. Bruce Bartleson, who will discuss the "real" history of the Gunnison Country starting over one billion years ago. Get your geology fix and enjoy this lecture on Friday, June 30 at 6 p.m. Ticket reservations are available online from the Extended Studies Program at western.edu.
Food: Is it public policy?
The Public Policy Forum of Crested Butte will host Sara Brito, co-founder of Good Food Media Network and publisher of the Good Food 100 Restaurants this coming Wednesday. Learn why chefs and restaurants from across the country are making a commitment to ingredient transparency. Sara will also explain the role Crested Butte has in helping to make Colorado the "Capital of Good Food." As a special treat after this forum presentation, renowned chef Alex Seidel, owner of Denver's premier restaurants Mercantile Dining & Provisions and Fruition, will provide delicious small bites to the audience. And some wine to wash it all down. Sara Brito's presentation will be held at the Crested Butte Center for the Arts on Wednesday, July 5 at 7:30 p.m. This event is free to the public.
Birthdays:
June 29- Ben Sweitzer
June 30- James O'Connor, Thomas Rutherford
July 1- Patricia Dawson, Michael Garren, Eric Ross, Shea Hillman, Amber Orton, Liz Berry
July 2- Jackie Ingham, Glo Cunningham, Anne Campbell, William Johnson, Monica Arias, Caitlin de Compiegne
July 3- Nathan Bilow, Sandy Shea
July 4- Molly Eldridge, America, Michelle Zanga, Jesse Gerber, Samantha Merck, Jeff Westling,Mandy Thompson
July 5- Alissa Johnson, Chloe Eskew, Rachael Baskfield, Ali Sunter, Blair Hall, Kimo Donnell, Kyra Martin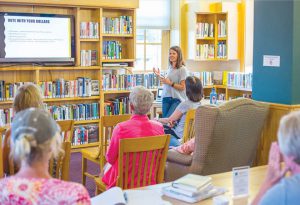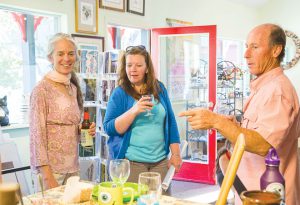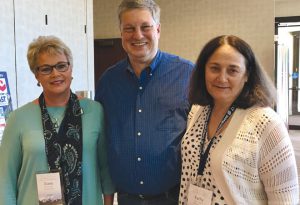 Cameo Question: What makes America great?