Wine and Food Festival starting begins next week
The Crested Butte Wine and Food festival begins this coming Tuesday. The six day event includes a number of different seminars, tastings, and dinners. The festival begins Tuesday with an opening celebration dinner. The Grand Tasting is Saturday, July 29. More information and reservations are available at www.cbwineand food.com.
Library to show video on the history of the valley
Join the Crested Butte Library for a showing of the "An Oral History of the Gunnison Valley Video Series" featuring Lee Spann. This video provides a description of the life of Lee Spann, including his family's history around the Jack's Cabin area on Tuesday, July 25 at 7 p.m.  For more information contact the Crested butte Library at (970) 349-6535 or via email: lisa@gunnisoncountylibraries.org.
Opera premier in Gunnison this Friday
A brand-new opera set in a parlor house in Gunnison during the gold rush in 1885 is to be premiered on Western State Colorado University campus this Friday, July 21, at 4 p.m. in the new John & Georgia Kincaid Concert Hall in Quigley Hall.  Act I of Lottie Silks will be presented as an exciting one-hour opera workshop in which singers from Central City Opera and the Crested Butte Music Festival Opera Studio will be presented. Enid Holden, a Western alumna wrote the libretto (story and lyrics). Everyone is welcome. Tickets are available at the door on a first-come, first-served basis, no reservations. Tickets are $20 general public, $10 students, and one free ticket for conference attendees. There will be a 15-minute Q&A with the composer and librettist after the workshop.
A call to action for Crested Butte Midtimers: Share your story with filmmakers
In collaboration with the Crested Butte Mountain Heritage Museum, Red Lady Films, a local film production company, will be participating in the upcoming 40-year reunion on July 29. They'll be conducting interviews over the weekend that will be used by the museum for their oral histories collection, as well as for a documentary film about the community that lived in Crested Butte in the 1960s and 1970s. Red Lady Films is made up of native-born Conor Hagen and former resident Ali Batwin. If anyone has an interesting story, anecdote or tall tale from those years, Conor and Ali would love to capture them. They can be reached at redladyfilms@gmail.com.
Call for Playwrights: 8×10 Play Festival at GAC
The Gunnison Country is a land of harsh beauty, a place that takes a special kind of person to settle and inhabit, from the Ute Indians to the first fur trappers and the first western mining settlements to the skiers and outdoor enthusiasts of recent times. The Gunnison Arts Center's third annual 8×10 Play Festival is accepting 10-minute plays based on a past or present Character of the Gunnison Country. Cash prizes will be awarded to the top three playwrights, who will be chosen by audience voting during the festival running September 14-16. Submissions are due August 4. Visit the GAC website for full submission rules.
Birthdays:
July 20- Jacob Bernholtz, Laura Freeman, Henry Cahir, David Villanueva, Kat Hassebroek
July 21- Tom Martin, Maila Olson, Leslie Locklear, Peace Wheeler, Ross Orton, Ashley Harrington
July 22- Lucy Zavala, Walker Carroll, Lisa D'Arrigo
July 23- Emma Vosburg, Aaron Lypps, Brad Sorock, Denise Duffy, Frank Clause, Denise Reinert
July 24- Tom Miller
July 25- Kevin Chedd, Kori Caskey, Dave Moody
July 26- Denise Brazell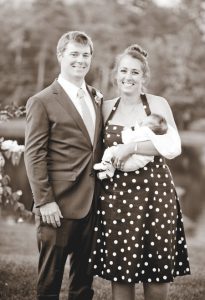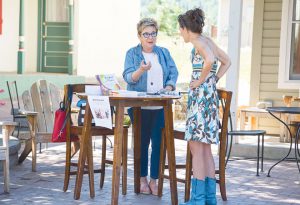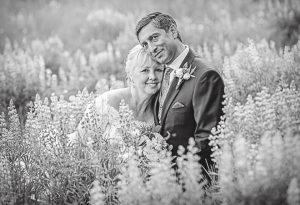 Cameo question: What's the best part of Cattlemen's Days?