Lots to do…
It looks to be an activity filled weekend coming up. There's a big mid-timer's reunion. The CB Wine and Food Festival. The annual Living Journeys Summit Hike will take place Saturday. Money raised with the Peak Hike will help locals dealing with cancer along with their families. If you want to participate in the hike, the half marathon or the Friday evening gala, go to the website at livingjourneys.org.
Art galore
The Center for the Arts will be open this Saturday, July 29, from noon to 2 p.m. for all the reunion folks in Town to view the Steve Glazer Art Collection. This collection of art work donated in memory of Steve is the beginning of a permanent collection of public art for our Town. Many local artists from the 70's and 80's are represented. Suzanne Pierson's artwork picturing Crested Butte is also on display at the Center. Also, this weekend, Susan Anderton will have her portfolios of posters from the 1970' and 1980's on display at her "Gallery 3" on Third Street (behind Pitas).
History of the valley video at library
Lee Spann and friends will present "An Oral History of the Gunnison Valley Video Series" on Wednesday, August 2 at 7 p.m. This video provides a description of the life of Lee Spann, including his family's history around the Jack's Cabin area. For more information contact the Crested Butte Library at (970) 349-6535 or via email: lisa@gunnisoncountylibraries.org.
Quarrelsome Queens performing next week
On Saturday, August 5, at 6:30 p.m., former CB residents, Elizabeth Bond and Emily Bond return to Crested Butte for a performance of The Quarrelsome Queens and Friends who are presenting "Oh the Places You'll Go, and The People You'll Know!" Performing at the Union Congregational Church in Crested Butte (4th & Maroon), Elizabeth and Emily are accompanied by Derek Carden (a CB favorite on piano at past CBMT productions, and on piano/organ in worship services and performances at the UCC).  
Organ music coming to town
Derek Carden, Crested Butte's organist friend from London, England is giving an organ recital on Sunday, August 6 at 5 p.m. at the Union Congregational Church in Crested Butte (4th & Maroon). Join us for a superbly entertaining performance of music by Bach, Albinoni, Boellmann, and more!
Birthdays:
July 27- David Owen, Dano Marshall, Corinna Donovan, Jerry Smith, Paula Dietrich, Reggie Masters
July 28- Bill Mog, Izzy Singleton, Sharon Albrecht
July 29- Mary Gifford, Dan Devlin
July 30- Jill Norris, Dusty Demerson, Mary Barbour, Marla Covey, Joyce Dalbey, Kim Reichhelm, Lee H. Ervin
July 31- Betsy Heartfield, Johnny Biggers
August 1- Brad Ellis, Jerry Garcia, Amelia Rutherford
August 2- Eileen Hughes, Ali Roth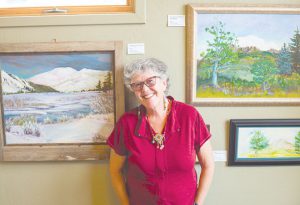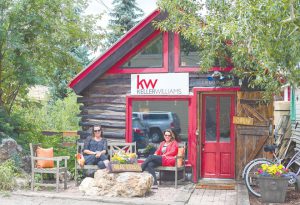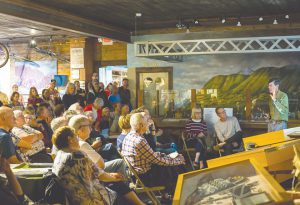 Cameo question: What's your favorite wine & food pairing?