Say goodbye to Lisa from the P.O.
Lisa Sallee, the smiling face behind the counter the Crested Butte Post Office is off to a new adventure soon and will leaving her post. You have two chances to say goodbye to her this coming week. Stop by the tent near the sound booth at the Live from Mt. Crested Butte outdoor concert on the mountain Wednesday, July 12. Her last day at the P.O. is Friday the 14th and there will be a sendoff at the Brick Oven deck about 5 o'clock on Friday.
CB premier of Created Equal this Saturday
A special showing of the film Created Equal will be held this Saturday, July 8, at the Crested Butte Center for the Arts. The book was written by summer resident Roger Brown and was made into a movie that is winning awards at film festivals across the country. A 1 p.m. VIP showing includes a food and wine gathering after the movie at the Wooden Nickel. There will also be a 3 o'clock show.
TETWP Songwriter concert in Mt. CB Tuesday
The annual Tough Enough To Wear Pink songwriter's concert will be held Tuesday, July 11 at Mountaineer Square. The always entertaining event features country songwriter Dean Dillon. The proceeds go to fund breast cancer diagnosis and treatment in the valley.
Fridays @ 5 Music on the Courtyard in Gunnison
Enjoy music on the courtyard at the Gunnison Arts Center's outdoor courtyard during ArtWalk on Friday, July 7 from 5 to 8 p.m. with Lizzy Plotkin and Sophia Chudacoff. A bar will be available. Both women have roots in Nashville, Tenn. and draw from the deep wells of Americana, bluegrass, country, folk, and the blues to create a feel-good experience. This place-based performance walks the line between traditional sounds and unique composition. For more information go to gunnisonartscenter.org, 102 S. Main St. or call (970) 641-4029.
Cattlemen's Days Parade Float Camp at the Gunnison Arts Center
Kids ages 7 to 15, come to a parade float camp, Tuesday through Friday, July 11 to July 14, from 1 to 4 p.m. at the GAC and learn how to design, mold and create an impressive float for the Cattlemen's Day Parade. There must be at least six students for the class. The fee is $40 per student or two for $70. Please provide a t-shirt to tie-dye. Begin by working as a group to design a theme, and then spend the week crafting, painting, gluing and decorating. Participants will have the opportunity to ride or walk alongside the float and hand out candy in the official Cattlemen's Day parade on Saturday, July 15 (check-in at 8 a.m.).
Birthdays:
July 6- Kristen Andersen, Oliver Houseman, Elise Jiganti, Chloe Crawford
July 7- Gordie Spencer, Justin Bigelow, Jeff Schneider, Cole Byron, Milana Milisaljevich, Kristina Johnson, Thomas Pruett
July 8- Roxie Lypps, Katey Helm, Cheryl Leonard, Gloria Wojitalik, MJ Vosburg, Dave Velardi, Wendy Fisher, Lisa Lenander
July 9- Kathy Joyce, Sean McEachen, Cory Watt, Monica Bilow-Makler, Neil Windsor, Pete Basile
July 10- David Fischer, Alexandra Hudson, James Ray Spahn
July 11- Angie Hornbrook, Suzanne Hadley, Kathleen Curry
July 12- Mary Holder, Glena Galloway, Derek Shomler, Randi Stroh, Mark S. Peterson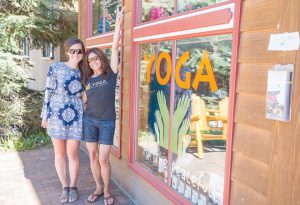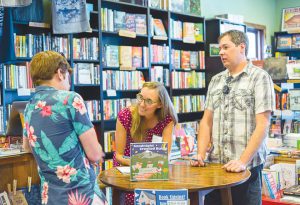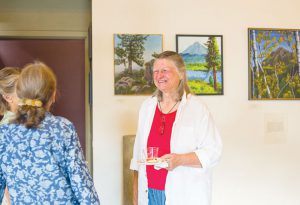 Cameo Question: How did you celebrate the Fourth of July?