Dress up (in drag) for holiday BINGO
What better way to get a jump on the holiday celebrations than to dress up in drag and play BINGO? You have that opportunity this Friday, December 15 at the Eldo. KBUT Drag Bingo will start at 8 p.m. and players are encouraged to dress as the opposite sex and take a ride on the wild side. KBUT Bingo is never mellow and if you want a good seat, arrive early. You can win cash and gift certificates and support the community radio station.
Game Night and the movie Elf at the library
A holiday-themed "Game Night" at the Crested Butte Library will take place this Friday, December 15, starting at 6 p.m. In addition to the regular games, we'll celebrate the season with cookie decorating, cocoa and comedy! We'll decorate cookies and drink cocoa while we play games, such as Apples to Apples, Harry Potter Chess, Candy Land, King of Tokyo, and others. Then at 7:30 p.m. we'll start the movie Elf (PG) on the big screen upstairs.
Get philosophical at Kochevar's
Join the Crested Butte Library at Kochevar's, 127 Elk Ave., for a monthly dose of Philosophy on Tap, on Tuesday, December 19 at 6:30 p.m. They'll draft a few brews and engage in a philosophical conversation about: Does the anonymity of the internet change an individual's moral responsibilities? Call 349-6535 or email alex@gunnisoncountylibraries.org for more information.
SonofaGunn Gunny Night Live commercial sponsorships
If you're a local business looking for creative ways to market to the community, look no further. Buy a commercial ad in the Gunny Night Live play this coming March and see your business on stage in a hilarious SNL commercial. Spaces are limited. Contact Alysa at alysa@gunnisonartscenter.org for your commercial spot today.
Be a 1% for Open Space business
The official fall sign-up season for 1% for Open Space is open through this Friday, December 15. These slower days of early ski season are the perfect time for local businesses to sign up for 1% for Open Space. Since 1997, 1% has collected more than $2.7 million to help protect more than 12,000 acres solely in Gunnison County.  Businesses interested in simply learning more about the program should contact executive director Molly Murfee at (970) 349-1775 or director@1percentforopenspace.org for a free informational coffee date to answer questions and help strategize how to best fit the program into your business. Visit www.1percentforopenspace.org for complete information on the program, funded projects, and participating businesses.
Birthdays:
December 14- Adrienne Marziano, Eric Peterson, Roger Sherman, Barb Hamblett, Lou Beckman, Dave Holt, Beth Crawford, David McCay
December 15- Dillan Hickey, Joel Vosburg, Hans Christensen, Olivia Ostlund, Rebecca Raygor, Zac Lauerman
December 16- Gary Reitze, Wythina Smith, Mike Weil, Matt Hogan, Siri Jennison
December 17- Woody Martineau, Jack Nelson, Rebecca Raygor, Alex Lambro, Dana Zobs, Bobby Warner, Gloria Beim
December 18- Mollie Carson, Lucy Houghton, Corey Tibljas, Andy van Amson
December 19- Krista Peterson, Allen Cox, Pat Crow, Mark Reaman, Rene Deforneaux, Justin Smith, Gage Meredith, Bill Kastning
December 20- Mary Kay Falkner, Ruth Kapushion, Holt Loeffler, Mike McMahon, Reid Templeton, Kyle Beck, Zoe Lypps, Barney Debnam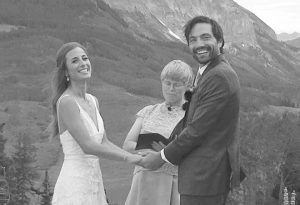 Cameos: What gets you in the holiday spirit?